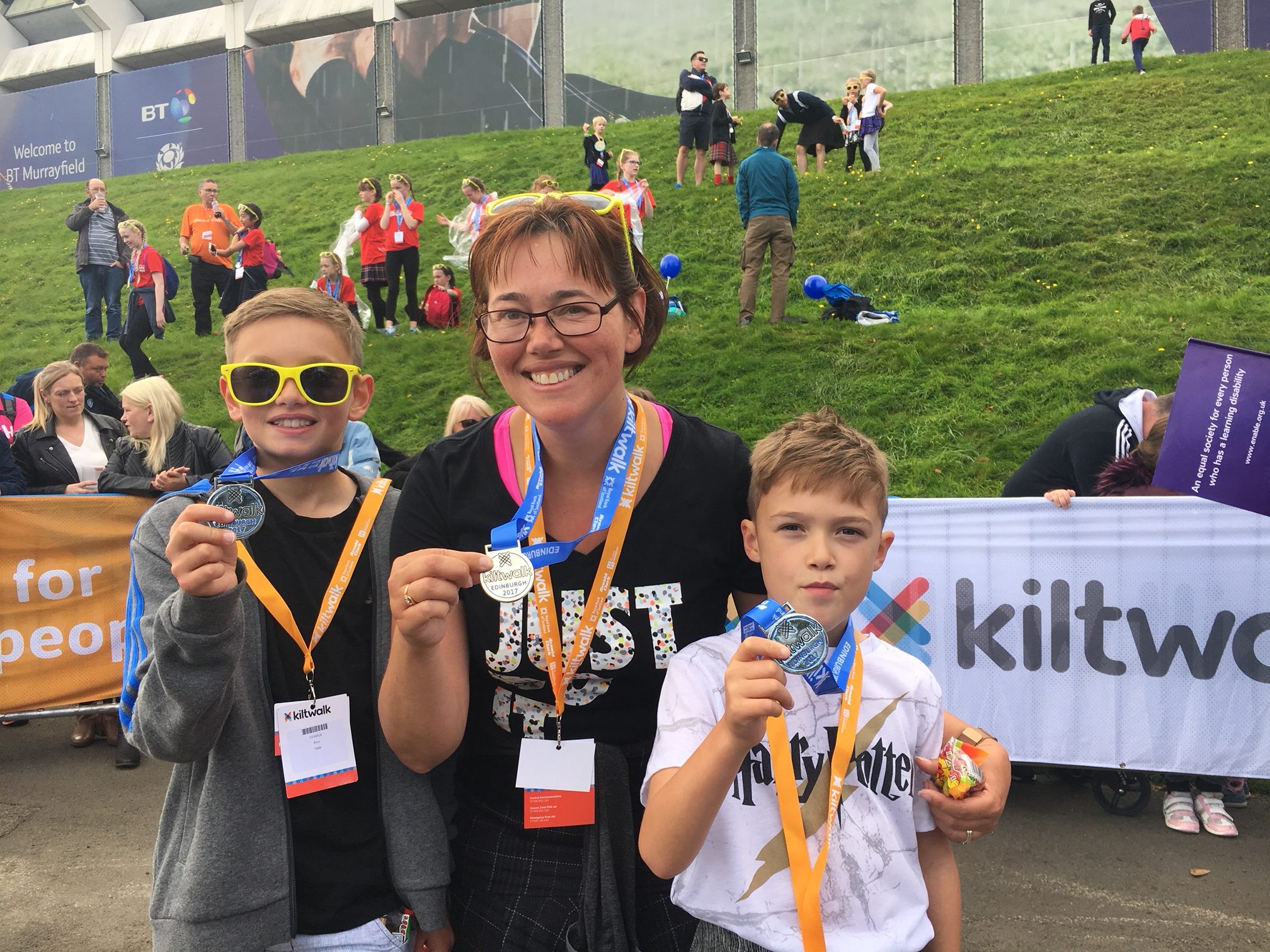 "In December 2013, my mother-in-law Elaine was diagnosed with Acute Myeloid Leukaemia, and after a short battle, she died in April 2014. 
During this time, a fellow mother from my son's school, Marion, had also been diagnosed with Acute Myeloid Leukaemia. Marion was a good friend of mine, and our two sons were great friends. 
Marion battled for four years through chemotherapy and two stem cell transplants, but in January 2017 she passed away. 
Both Elaine and Marion were inspirational, brave women and as a family we wanted to do something in their memory and to raise money to help others with leukaemia. 
In September 2017 I took part in the Edinburgh Kiltwalk with my husband and two boys, to raise money for Leukaemia & Myeloma Research UK in the hope that further research might stop families like our own and Marion's from having to go through the experience of Acute Myeloid Leukaemia. 
We walked the Wee Wander 5-mile route which was great fun with everyone joining together and free handouts given to people taking part in the walks. To encourage the walkers, Sir Tom Hunter addressed the crowds praising the 3,000 people who took part in the event with sports TV anchor Hazel Irvine. 
The Kiltwalk allowed us to choose our own charity to fundraise for, and Sir Tom Hunter and the Hunter Foundation pledged to donate an extra 40% on top of our fundraising total. So, in total we raised £700 for Leukaemia & Myeloma Research UK!"