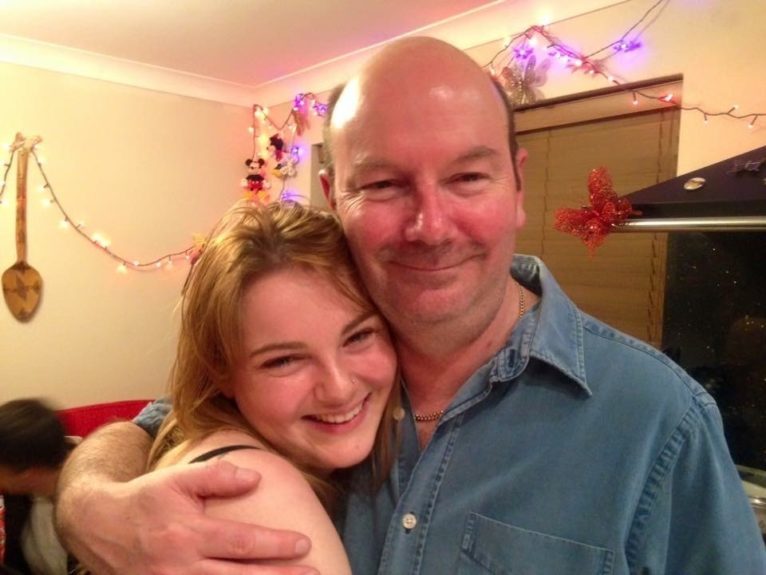 Following in her father's running footsteps, 24-year-old Sarah Harrison from Milton Keynes is taking on the 2020 London Marathon to raise money for Leukaemia & Myeloma Research UK.
Here is Sarah's fundraising story:
"My dad is a keen runner and has taken part in many marathons and half-marathons, including running the London Marathon five times!
"When I found out my dad, John, had multiple myeloma, I wanted to do something to help raise awareness of blood cancer so I took on my first ever running challenge, the Milton Keynes Half Marathon. 
"The half marathon was 13.1 miles, which is the furthest I have ever run. It was a brilliant challenge and put me through my paces. I've now signed up to take part in the London Marathon in April next year, which has made my dad very proud. 
"I'm excited to take on this epic challenge, and my training is now well underway. I've enlisted the fantastic help of my Godmother who is a keen runner to help get me ready for the 26-mile marathon and she's been brilliant. 
"The training has started with running non-stop for as long as I can to build my strength and stamina, and next year we're going to bump this up to running as many miles as I can in preparation for the big event in April.
"In December my dad is having a stem cell transplant, so I wanted to do something to make him proud and to raise awareness of the research that is being done into different blood cancers and potential treatments.

"When looking into charities to support, I came across Leukaemia & Myeloma Research UK, who specialise in funding research into stem cell therapies and I knew they were the charity I wanted to support for my London Marathon. 
"This is going to be one of the biggest challenges I have ever taken on, but I'm looking forward to it! My family and my work colleagues will be coming up to London to support me, which I'm very grateful for and having them cheer me on will certainly keep me motivated. 
"I haven't set a fundraising target, but I'm aiming to raise as much money as possible for this great cause, so all donations and support is appreciated." 
A HUGE thank you from everyone at Leukaemia & Myeloma Research UK to Sarah for taking on this fantastic challenge for our charity. 
We are wishing Sarah all the very best for the London Marathon next year and we look forward to keeping up with how her training is going. 
If you'd like to support Sarah, you can visit her fundraising page here: https://www.justgiving.com/fundraising/sarah-lmuk
Are you looking to take on a new challenge? Contact a member of our team on cs@leukaemiamyelomaresearchuk.org to find out more information on the different ways you can raise money for a great cause, or visit our website: https://lmruk.org/fundraising/.