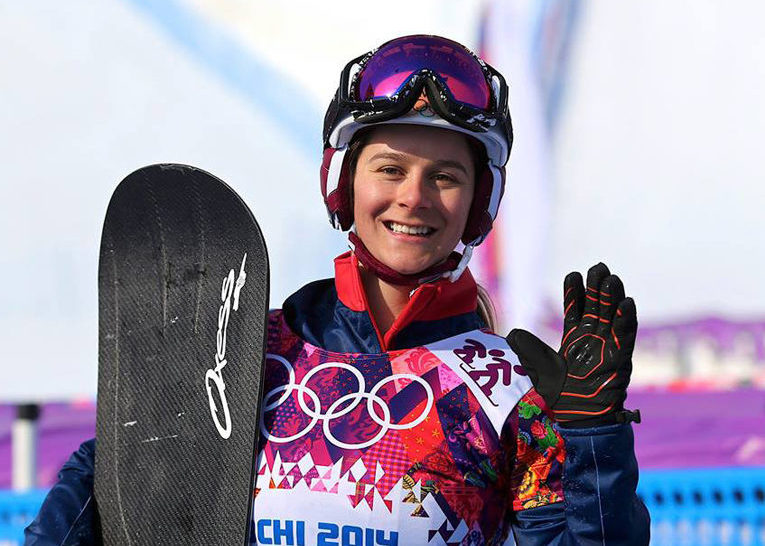 Team GB Olympic snowboard cross athlete (SBX), Zoe Gillings-Brier, has partnered with blood cancer research charity, Leukaemia & Myeloma Research UK (LMRUK) as an official charity ambassador. 
Zoe is not only one of the GB's most successful SBX athletes of all time, but she is also a busy mother of two to Léa (3) and Jake (7 months). After collecting a series of injuries throughout her successful career, Zoe and Dan Brier, her husband and coach, discovered that stem cells can be used to repair sporting injuries, as well as life-threatening diseases including blood cancer. 
Zoe and Dan have had both of their children's umbilical cord blood stem cells banked and stored for future use, should they be needed. 
LMRUK, which was founded in 2015, specialises in stem cell therapies and actively supports stem cell research into blood cancers. The charity also offers a bespoke umbilical cord blood stem cell banking service through their Model Cell Biobank, which allows expectant parents to collect their baby's cord blood stem cells at birth and store them for health reasons using their part-funded or fully-funded offering, depending on eligibility. 
Zoe, who will be representing LMRUK as a charity ambassador commented on her new role: "When we were expecting our first child, we heard about umbilical cord blood stem cell banking and its many benefits, including being used as a treatment for blood cancer, so we looked into it further and have now successfully banked and stored both of our children's cord blood stem cells. 
"I'm proud to announce that I will be officially supporting and representing LMRUK and the work the charity is doing into stem cell therapies. As someone who has recently banked both of my children's umbilical cord blood stem cells, this role felt like the perfect fit for me, and I would recommend that any expectant parents look into this as an option to help protect the next generation." 
Cord blood stem cells are currently being used to treat and cure more than 80 life-threatening illnesses, including many cancers, immune deficiencies and genetic disorders.
Dr Joanna Tilley, Operations Director for LMRUK added: "Stem cell transplants are frequently being used to treat people affected by blood cancer instead of relying on bone marrow transplants. 
"Collecting and storing umbilical cord blood stem cells is not widely spoken about, but the benefits of using stem cells to fight blood cancer and other diseases and conditions are remarkable.
"We are very excited to welcome Zoe as our charity ambassador and we look forward to working with her to promote the benefits of storing cord blood stem cells and stem cell therapies."
There are three main types of cancers of the blood; leukaemia, myeloma and lymphoma. The most common treatments are chemotherapy, radiotherapy and now in some instances, a stem cell transplant. 
For more information about LMRUK's Model Cell Biobank service, visit https://lmruk.org/model-cell-biobank-service/ or call the Model Cell Biobank team on 0800 368 9540.