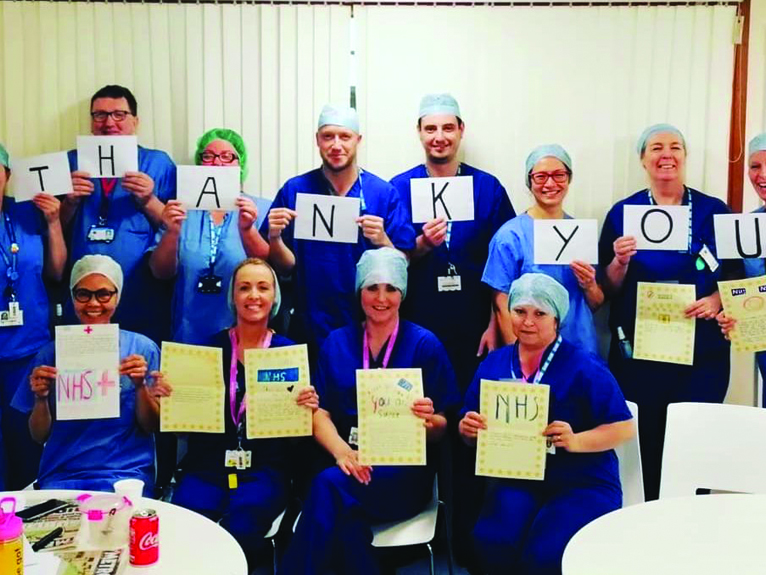 Leukaemia & Myeloma Research UK (LMRUK) has given a generous grant of £20,000 to R Charity to help support medical staff during the COVID-19 outbreak.
R Charity raises vital funds to enable Liverpool University Hospitals NHS Foundation Trust to provide the best possible healthcare through its three hospitals – Aintree University Hospital, Broadgreen Hospital and the Royal Liverpool University Hospital – to patients from Merseyside, Cheshire, Lancashire, North Wales and the Isle of Man.
The grant from LMRUK will provide support to patients and medical staff who are facing the challenges of the COVID-19 pandemic.
Dr Joanna Tilley, Operations Director at LMRUK said: "As a fellow Liverpool-based charity, we are keen to reach out and support those that are on the front line, particularly in hospitals treating vulnerable patients affected by COVID-19.
"When we heard about the fantastic work of R Charity raising money to support staff with relaxation rooms and time out areas, we were first in line to show our support and get behind this fantastic initiative.
"We hope our grant will provide much needed support to enable all the staff to continue doing their amazing work during this difficult time."
Lauren Davies, Head of Fundraising at R Charity added: "This is an incredibly generous donation and I'd like to thank all staff and Trustees at Leukaemia and Myeloma Research UK for thinking of us during this time. We are completely blown away by the generosity of local businesses, trusts and individuals and thanks to organisations such as this, we are able to support our staff who are working under pressures that they have never quite experienced before.
"We've already started to utilise charitable funds to purchase essential items to furnish staff relaxation rooms to provide time out areas for those who need it. We have had some lovely feedback from clinicians who are really feeling the benefit of these provisions. We continue to identify pressures and needs within our clinical areas, and are working to make our colleagues lives that little bit easier.
"We are so grateful for the support from LMRUK, they have really enabled us to make a positive difference."
For more information on R Charity and their fantastic work, visit their website here: https://www.rlbuht.nhs.uk/r-charity/.