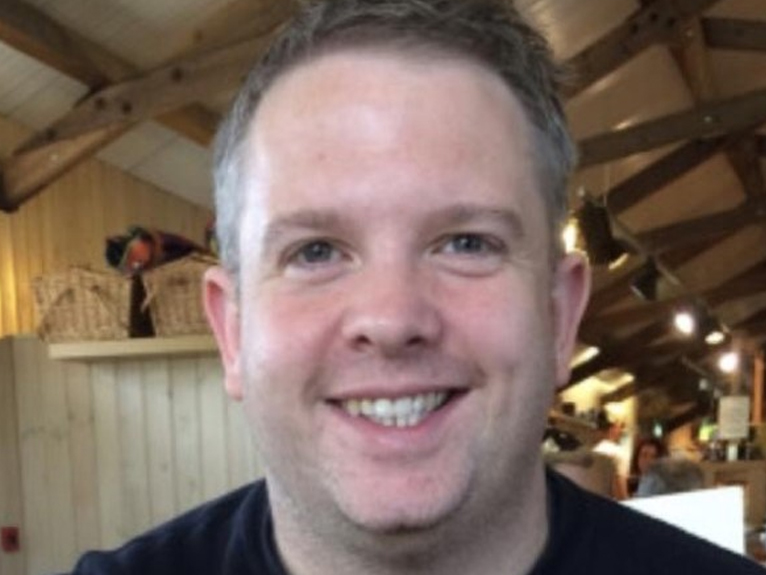 Lucy Drew, a 31-year-old primary school teacher in Somerset marked her birthday this year with a fundraiser in memory of her brother-in-law Nik Drew, who lost his battle with leukaemia at the age of 40 on Saturday 15th February 2020. 
Here is Lucy's story:
"Nik was diagnosed with cancer before Christmas in 2018 and went through various courses of chemotherapy and cancer treatment over the year. 
"Dave, Nik's brother and my husband, tested to see if he would be a suitable match for a bone marrow transplant, however, this wasn't going to be the case, so after signing up to join a donor list, Nik found a match in Germany. Unfortunately, the bone marrow transplant didn't work and Nik passed away surrounded by family in February. Nik's mother and siblings were all able to spend Nik's last day with him, and Nik passed away just a few hours after they had left. Several weeks later, Nik's family and friends came together to celebrate his life by doing something Nik loved to do – watching the rugby and sharing fond and happy memories.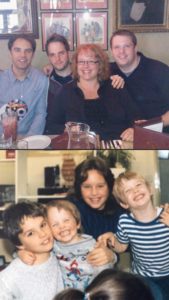 "Nik was a brilliant, caring and thoughtful man – his last request was for us all to join a bone marrow transplant list, register to give blood and to raise awareness of leukaemia so other people don't have to go through what he did. And that's exactly what we've done. 
"Nik passed away a week before my birthday, so naturally, I didn't feel like celebrating. I've seen my friends on Facebook creating birthday fundraisers asking people to donate to charity instead of cards and gifts, and this seemed like a perfect way to pay my respects to Nik while making a difference.  
"When it came to choosing a charity to support, my cousin Rhys recommended Leukaemia & Myeloma Research UK (LMRUK) because Rhys' brother David, who was also my cousin, tragically died from lymphoma when he was only 18 years old. Since then, Rhys has dedicated his career to researching blood cancer to help find a cure. He is a Doctor and lecturer in Biomedical Sciences at the University of Sussex and is part of LMRUK's expert Research Review Committee. 
"I wanted to raise awareness of blood cancer and how it affects so many families and support a charity which many people may not have heard of. It's reassuring to know that the money raised will go directly towards researching blood cancer and effective treatments for the future. I hope Nik will be proud. 
"When the birthday fundraiser started, I expected to raise around £100, so I was very taken back by everyone's incredible generosity and support. In total it raised £650 which I'm so happy with. 
"I've never done any fundraising events or challenges before, but setting this up was so straightforward and simple. It worked brilliantly! As a family we've also been inspired to take on new challenges, so we'll definitely be doing more fundraising and awareness-raising in the future.
"I hope this money will help towards the fight in beating blood cancer once and for all and protecting the next generation." 
A BIG thank you to Lucy for raising an incredible amount of money for our charity through her birthday fundraiser. 
If you'd like to organise a birthday fundraiser, or set up your own fundraising challenge, visit our website: https://lmruk.org/fundraising/, which also has many other fundraising ideas to inspire you.