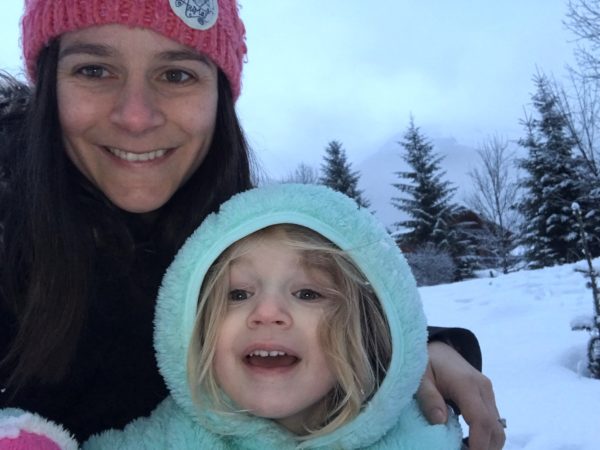 Four-time Winter Olympian and Team GB Olympic snowboard cross athlete (SBX), Zoe Gillings-Brier, has partnered with Leukaemia & Myeloma Research UK (LMRUK) as an official charity ambassador. 
Zoe is not only one of Team GB's most successful SBX athletes of all time, but she is also a busy mother of two to Léa (who turns 4 in August) and Jake (almost 1). Both Zoe and Dan Brier, her husband and coach, share their reasons for storing both of their children's cord blood stem cells. 
"When I was pregnant with our first child, Léa I was reading a lot of pregnancy books and in one, I came across umbilical cord blood stem cell banking. The book didn't go into too much detail, so I did research online which is where I learnt about all the fantastic benefits to banking your child's cord blood stem cells" explained Zoe. 
"Umbilical cord blood stem cell banking isn't something I'd heard of before, so I was fascinated to learn that cord blood stem cells are currently being used to treat cancers and life-threatening diseases as well as being used to repair sporting injuries. 
"Throughout my career in snowboarding, I've had multiple injuries! As our children grow, we want to encourage them to be active, so it's reassuring to know that should they ever need it, their stem cells could support them in making a full recovery from injuries and be used to protect them from illnesses, immune deficiencies and genetic disorders. 
"Umbilical cord blood stem cells can only be taken at the time of birth, so it's a very now or never situation. I didn't want to look back and regret not doing it, so I spoke to my husband Dan and he was on board, so we contacted the cord blood bank to get the ball rolling. 
"We were sent information booklets that provided us with detailed guidance and a contract to fill in. We were also given a letter to include in our birthing plan and the hospital where we had both of our children, St James' in Leeds, was familiar with the process which put us at ease.  
"All that was left to do was for us to call the phlebotomist when I went into labour, which I left my husband in charge of. 
"The phlebotomist and the whole process of extracting the umbilical cord blood stem cells were really straightforward – I didn't notice anything; it all went smoothly. Léa's cord blood stem cells were safely taken at no harm or risk to her and were packaged up. I sent them home with my mum and they were collected the next day to be securely stored for future use, should we need them. 
"With so many health benefits we decided to also bank our son Jake's cord blood stem cells too. I stayed in the hospital for a couple of days after having Jake, so his cord blood stem cells were collected from the hospital.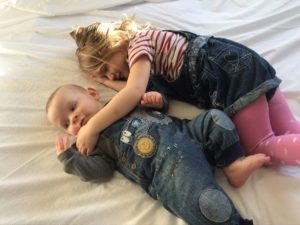 "I'd definitely recommend storing umbilical cord blood stem cells to friends and family. They're currently being used to treat over 80 life-threatening illnesses and can help with treating sporting injuries. Knowing that we have our children's cord blood stem cells securely banked, should they ever need them, is very reassuring. 
"I'm proud to be a Charity Ambassador for LMRUK. As someone who has banked both of my children's umbilical cord blood stem cells, this felt like the perfect role for me. I hope that by sharing my story this will help raise awareness of cord blood banking and encourage expectant parents to consider looking into this" added Zoe.
If you'd like to learn more about cord blood banking, visit our website: lmruk.org/cord-blood-bank/.