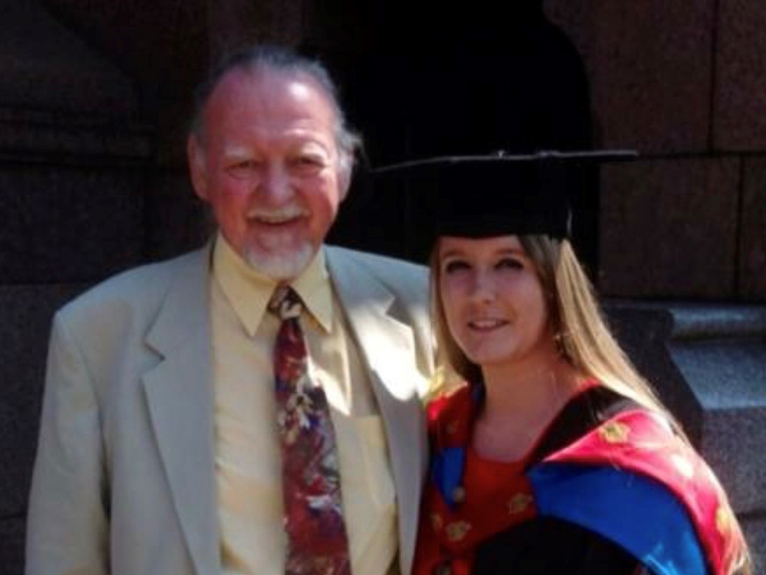 Shantelle Taylor, a 30-year-old Solicitor in Manchester, is on a mission to raise money and increase vital awareness of blood cancer in memory of her Grandad, Derek Wilde who passed away aged 77 from Acute Myeloid Leukaemia in July 2015.  
Here is Shantelle's inspiring story:
"My Grandad was diagnosed with Acute Myeloid Leukaemia in February 2015, although he'd actually had it for five years without realising. Sadly, he passed away just a few months later in the July, which came as a shock to our family as it was all very sudden.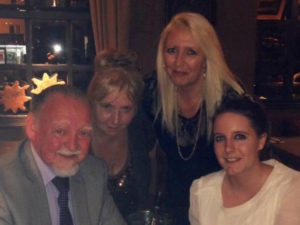 "I wanted to do something to raise awareness of the different types of blood cancer and the signs and symptoms to look for, so I went online to find charities I could support to see how I could make a difference in memory of my grandad. 
"When I came across LMRUK I instantly knew they were one of the charities I wanted to support. They specialise in researching stem cell therapies to fight blood cancer, which I want to help raise awareness of, and I found them to be really personable across social media. Although they're a smaller organisation compared to some blood cancer charities, their passion for fighting blood cancer to protect the next generation struck the right chord with me. 
"On LMRUK's website, there is an online shop selling branded merchandise including pin badges, keyrings, wrist bands and t-shirts. I felt this was an area I could add some value to, so I contacted the team at LMRUK to discuss how I could support them. 
"I started by creating an eBay page and began selling the branded items – it worked brilliantly! The most popular items were the pin badges and keyrings, and LMRUK were great at keeping my stock replenished. This is the first fundraising I have done for charity, and I'm really enjoying it! 
"Following the government announcements in March and lockdown being implemented across the UK, I wanted to set up a different fundraising activity that people could easily get involved in from home whilst having some fun during these challenging times. That's how the idea of the fundraising quiz came about. 
"I set up a dedicated Facebook page – Blood Cancer Fundraising – to publicise the event, and LMRUK were great in helping to promote this via their social media channels. 
"In July I ran a live Virtual Charity Quiz which had over 30 attendees on the night. We later uploaded this onto YouTube and it's now had over 330 views! At the end of the quiz we encouraged people to donate to one of the three chosen charities (including LMRUK) and visit the eBay shop. This was a fantastic success, as one hour after the quiz, six people had clicked through and bought an LMRUK badge!
"To date, I've raised over £700 for LMRUK, Blood Cancer UK and Cure Leukaemia through my eBay page and the online quiz, which I'm really proud of. The quiz was great fun to organise and host and I've already started filling the calendar with upcoming quizzes on fun themes including Harry Potter, Disney, Friends and Lord of the Rings – there's something for everyone! 
"If anyone would like to join in one of the upcoming quizzes, then visit my Blood Cancer Fundraising Facebook page to register your attendance. I'd love for you to join in and have some fun while raising vital money and awareness for a great cause."
Thank you to Shantelle for her superb fundraising for our charity and helping to raise awareness of blood cancer and stem cell therapies. 
If you'd like to join in with one of Shantelle's exciting fundraising quizzes, visit her Facebook page here or browse through her eBay shop to get your hands on some of our branded merchandise here. 
To set up your own fundraising challenge to raise money for our charity, visit our website: https://lmruk.org/fundraising/, which has a great selection of fundraising ideas to inspire you.