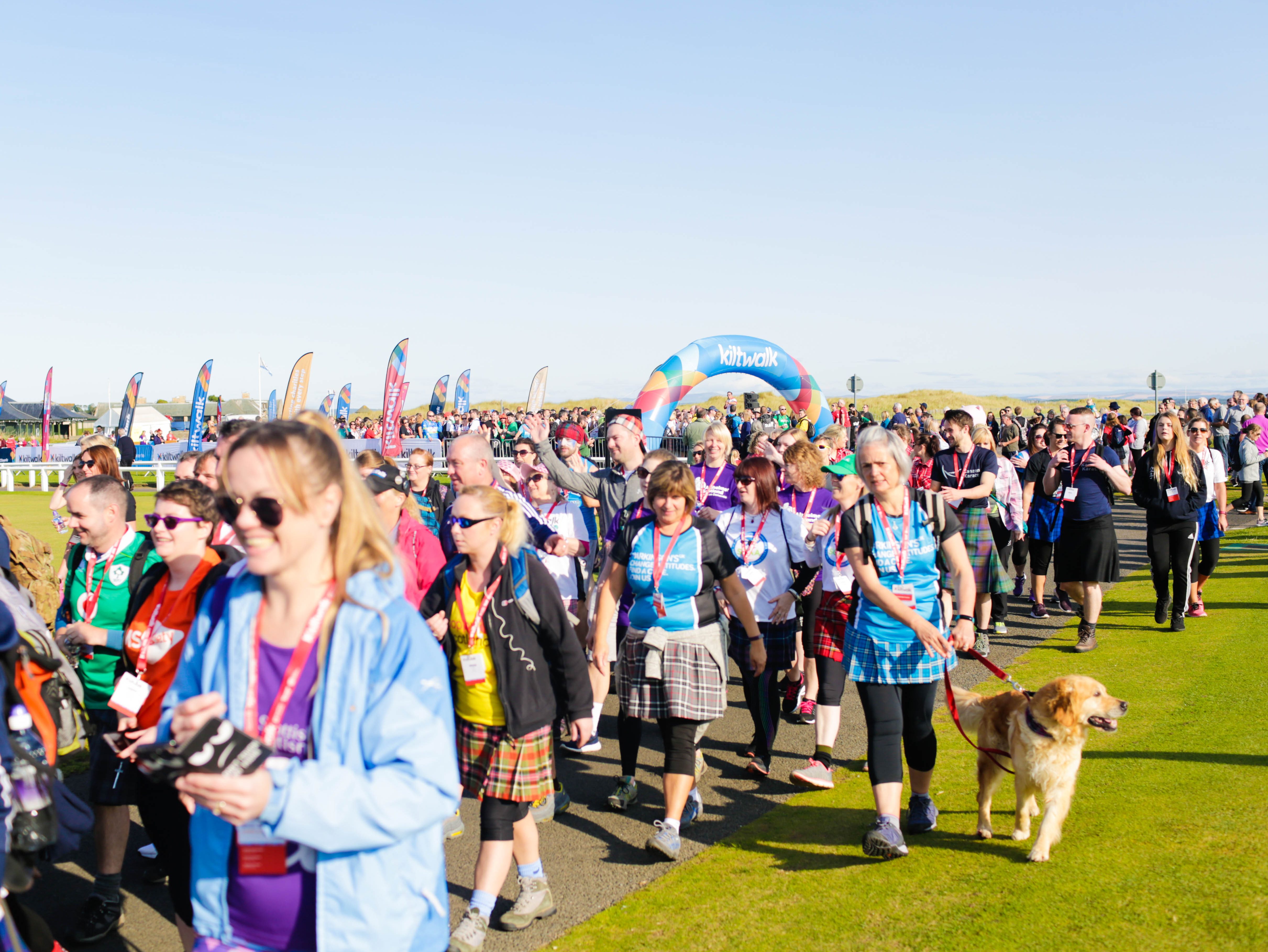 We are very grateful for the outstanding efforts of all our fundraisers who are the mainstay of our charity. Here's how Alan from Glasgow has been helping us. 
Alan's KiltWalk 
"In July 2017 my partner's father Bobby was diagnosed with acute myeloid leukaemia (AML). 
This had a huge impact on him, his family and us. Despite what he is going through, Bobby is determined to carry on and never complains – he has been such an inspiration to us all. 
I wanted to raise money to help find a cure for blood cancer, and as a keen walker living in Scotland, I decided to take part in the KiltWalk in Glasgow. 
I took on the Mighty Stride, a whopping 26-mile walk in my traditional kilt, and chose to fundraise for Leukaemia & Myeloma Research UK to support their mission in finding a cure for blood cancer. Before his diagnosis Bobby was very active, so this felt like the perfect fundraising event to take part in. 
During the KiltWalk I stayed motivated by thinking about Bobby and how my fundraising may help researchers come a step closer to finding a cure. If I ever felt like giving up I just had to think of my reason for doing it. 
The donations and support I received was amazing, and for every penny raised The Hunter Foundation, a foundation that invests in partnerships, pledged to give an extra bonus of 40%! If going for a long walk can help a charity then more people should join in and take part. 
I've raised over £1,150 and I hope that this money will improve research and ultimately help find a cure for acute myeloid leukaemia, and other blood cancers, so that other people don't have to experience what Bobby and his family has had to go through."