Unwanted items can benefit those who most need them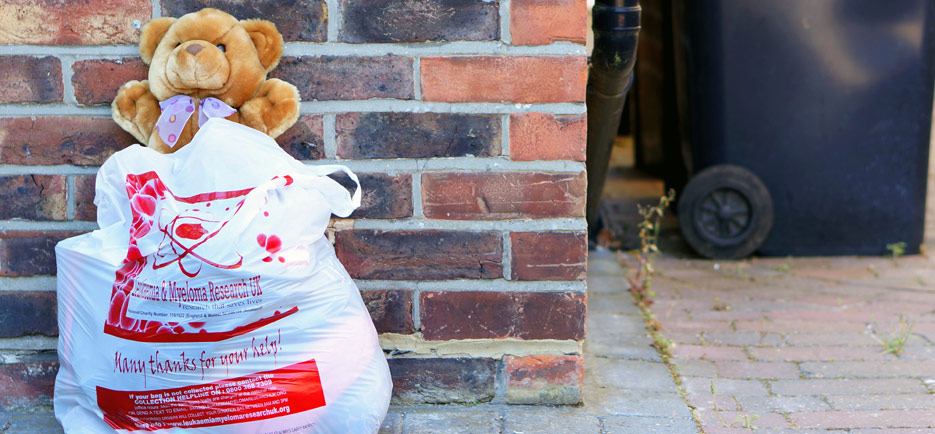 From time to time, we all reorganise our wardrobes and discard unwanted clothing and other items.
Fundraising Support Ltd carries out house-to-house collections on behalf of our charity, Leukaemia & Myeloma Research UK. As a reliable partner with many years of experience in house-to-house collection, they will recycle your unwanted clothing to help us support people affected by blood cancer. Funds raised from the clothing collected will support our vital work.
If you live in an area that receives a collection bag, please consider donating your unwanted clothes. Together we can do much more!
Thank you for your support.