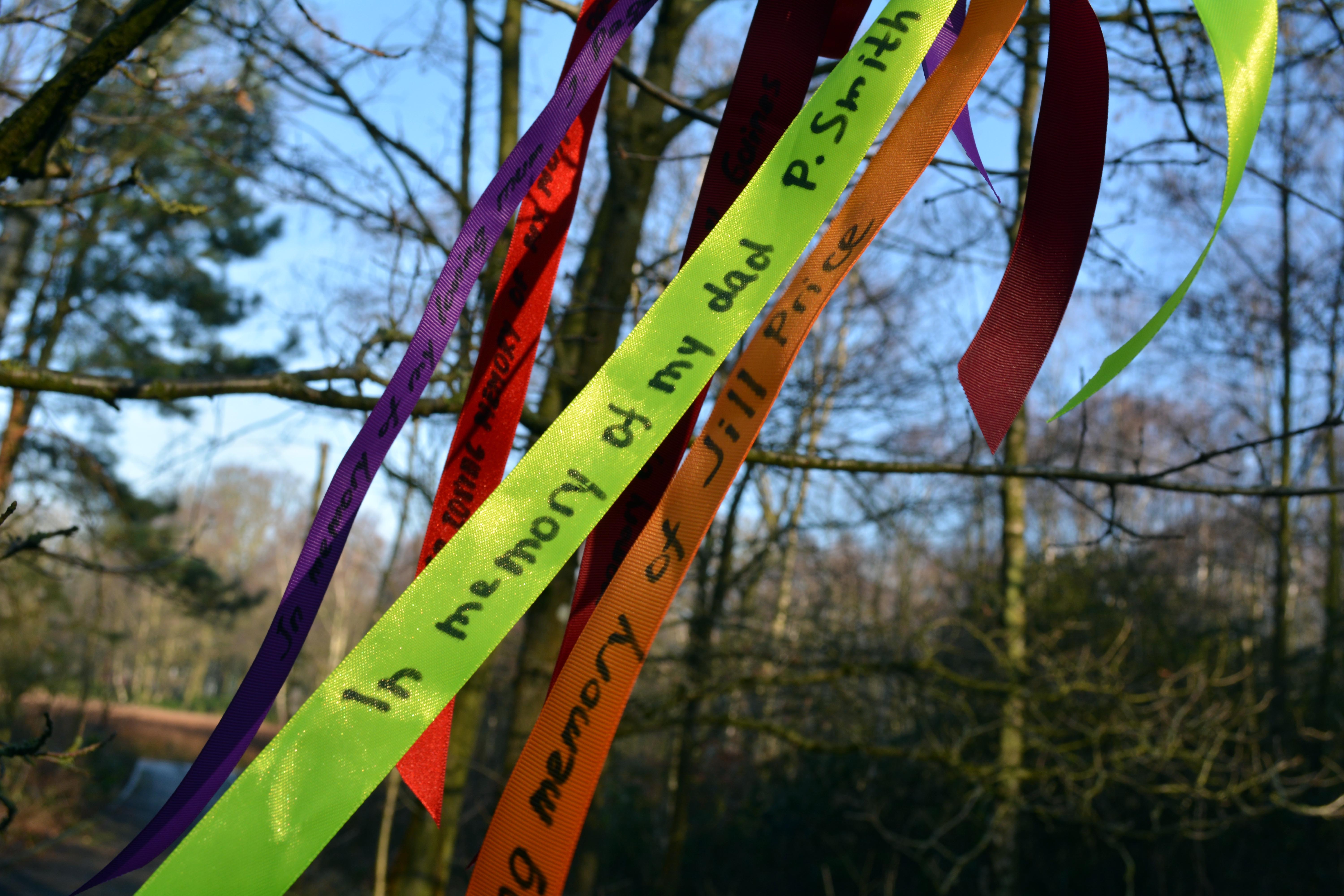 Ribbons in Memory - an invite to our special event
Please join us in remembering loved ones by donating to and attending our special tree planting and ribbon-hanging ceremony on 31st March 2019.
On the 31st of March 2019 our charity will hold a Ribbons In Memory event that will take place in Chester Memorial Forest, Countess of Chester Country Park. A tree will be planted and a memorial plaque will be fitted reading "In loving memory of people lost to blood cancer. For every Fight won, for each Battle lost, for hope to those still Fighting."
All are invited to support the event by making a donation in memory of a loved one and having a ribbon tied to a branch of the tree on your behalf.
The ribbon will have an inscription to the loved one named by you.
Any donation will be an invaluable contribution in the battle with blood cancer.
Thank you for any support.
Please start by selecting the ribbon of your choice below:
| | | | | |
| --- | --- | --- | --- | --- |
| Leukaemia | Hodgkin's lymphoma | Non-Hodgkin's lymphoma | Multiple myeloma | Blood cancer |
I would like to donate the amount of...
or enter a custom amount...