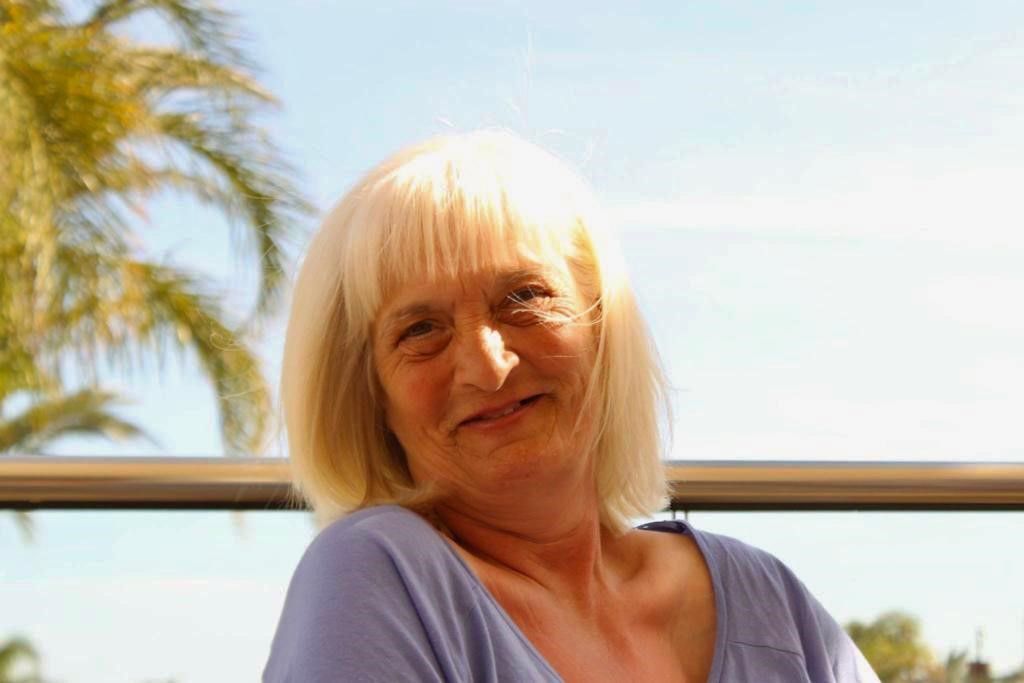 It will be a real family affair when three cyclists saddle up for the iconic, 55-mile London to Brighton Bike Ride, in aid of blood cancer research charity, Leukaemia & Myeloma Research UK (LMRUK).
Andy White, 41, will be joined by his 40 -year-old brother Russell White and their uncle, Malcolm Dent, 58, for the annual event.
Andy, who lives in Northamptonshire, said the trio are hoping to raise £1,000 for LMRUK in memory of his and Russell's mum Sandra White, 66, Malcolm's older sister.
"We chose the London to Brighton ride because we all like cycling, so it meant we could take part in something together to remember mum, while raising money for a very worthy cause at the same time," said Andy.
"I didn't know anything at all about LMRUK or their work before mum's diagnosis but having learned and researched more about the charity we all really wanted to support it."
Andy said his mum, who lived in Bedfordshire, started to feel unwell not long after she retired in August last year. Doctors didn't initially know what was causing it, but then earlier this year, she was diagnosed with leukaemia. "Mum had always lived a healthy lifestyle, eating well and was very active too, regularly walking four or five miles," added Andy.
"She spent the whole of this year in hospital and never got the chance to enjoy her retirement, which is the particularly sad thing."
At Sandra's funeral, her husband Philip and the rest of the family asked for donations to LMRUK in lieu of flowers. Andy, Russell and Malcolm have all been fundraising too, getting sponsorship from friends and work colleagues ahead of the ride.
As Russell lives in London and Malcom in Nottinghamshire, all three have been following their own training schedules in preparation for the popular cycle event, which this year takes place on Sunday 11th September.
Several family members are also travelling to Brighton to support the guys and be there at the finish.
The annual London to Brighton Bike Ride is on the UK's most popular fundraising challenges and primarily follows a route of quiet country lanes, passing through Mitcham, Carshalton, Chipstead, Banstead and Haywards Heath.
But then riders get a rude awakening as they face the challenge of Ditchling Beacon, a mile long ascent to the summit of the South Downs, where fantastic views and a well-earned water break await.
Andy said they are all ready to meet any challenge the ride throws at them – head on. "My uncle has been out of cycling for a few years, but I know he will be fine. We have all been doing a lot of riding in the run up to this, before and after work and any other opportunities when we can," said Andy.
"It is a monster hill towards the end of the ride and it is a real test, but we are 100 per cent equal to the challenge and nothing is going to stop us crossing the finishing line together."
LMRUK wish Andy, Russell and Malcolm the best of luck on their fundraising ride and if you want to support them by donating, follow this link: https://www.justgiving.com/MalcAndyRuss