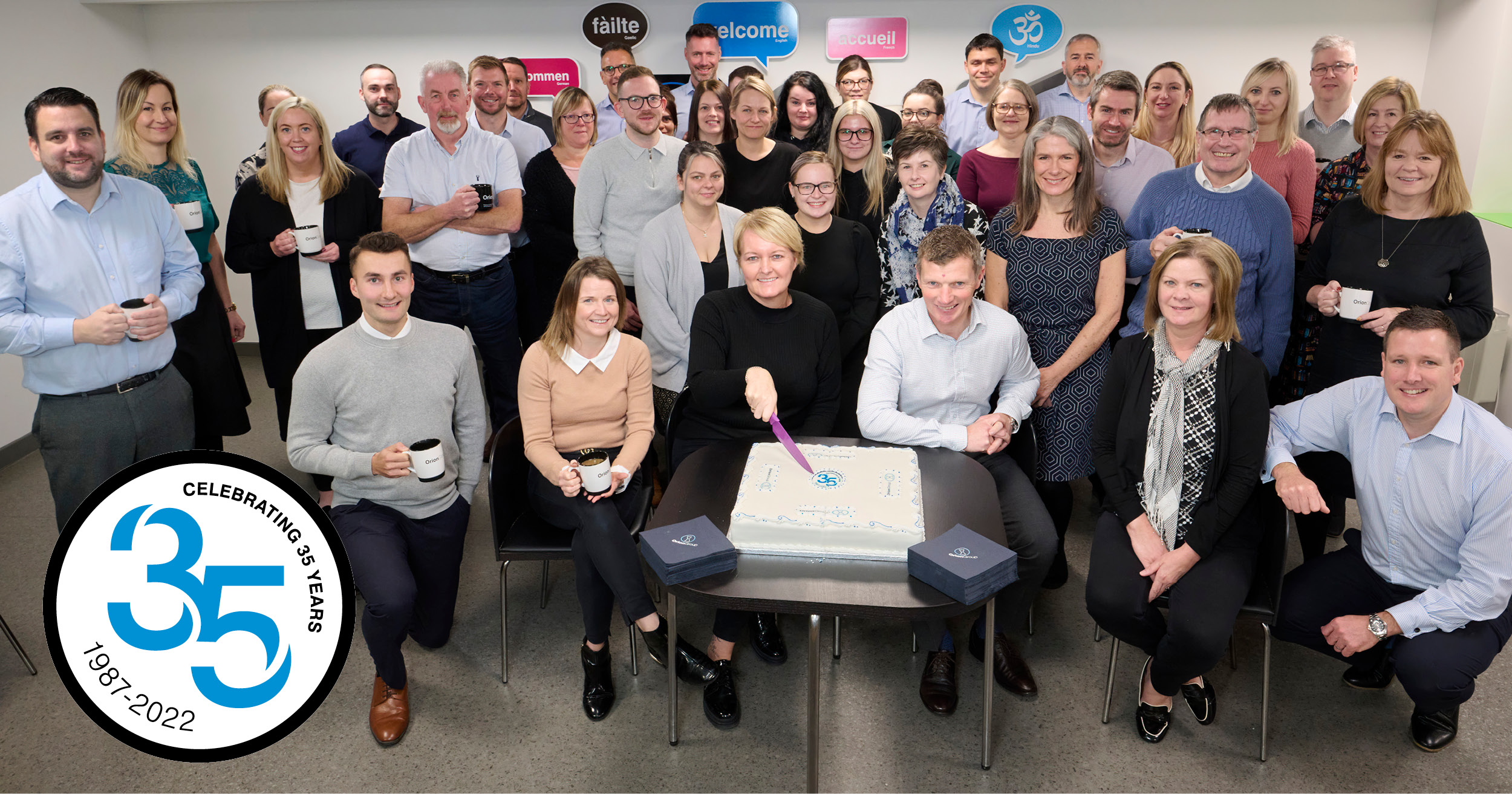 A Scottish recruitment company celebrated its 35th birthday in business with a £3,000 donation to Leukaemia & Myeloma Research UK (LMRUK).
LMRUK was fortunate to be one of the 20 good causes the Orion Group, headquartered in Inverness, has donated a total of £35,000 to, as a way of marking its anniversary.
LMRUK was chosen as one of the recipients by staff at OCCMS, the specialist completions and commissioning division of the Orion Group, after one of their colleagues was diagnosed with Acute Myeloid Leukaemia (AML) in the summer of 2022.
Jamie Japp, Technical Director at OCCMS, said: "We felt it fitting to make a donation to a charity that was closely aligned to the condition our colleague was suffering from.
"From a shortlist, I opted for LMRUK for that reason and also for its pioneering research into various treatments. It is working hard to find a cure for this dreadful disease, and we wanted to help support that."
Established in 1987, the Orion Group has grown from supplying fabrication personnel to rig construction yards in Scotland to one of the largest independent recruitment companies in the UK, with a global reach.
All the charities selected were nominated by Orion's regional offices so the company could support those local good causes and community projects in the regions or countries where they are based.
Dr Joanna Tilley, Operations Director at LMRUK, said that the charity hugely appreciated the support of the Orion Group. "We are incredibly thankful to everyone at the Orion Group for helping us in our tireless work to find a cure for blood cancer," said Joanna.
"We feel very privileged to be part of the amazing birthday donations they have made to good causes, both here in the UK and around the world."
Although based in Inverness, the Orion Group has a network of offices across the country and overseas, including in America, Canada and the Middle East. As a family company, it has a long-established commitment to corporate social responsibility and over the past five years, it has donated more than £600,000 to charity.