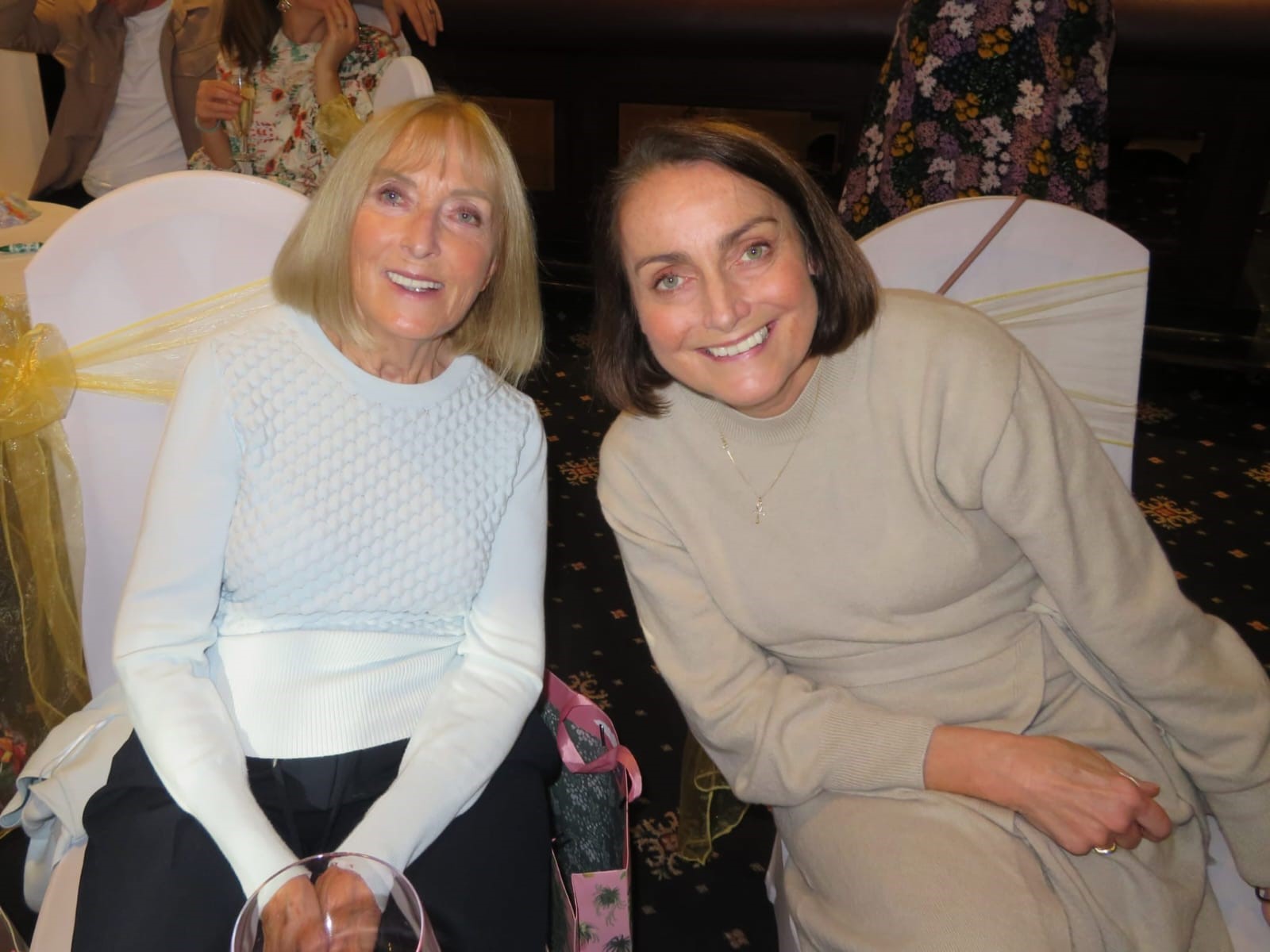 Former NHS worker Jan Cashen, blood cancer research charity Leukaemia & Myeloma Research UK (LMRUK) and West Lancs & Merseyside Myeloma Support Group (WL&MM) have teamed up to raise awareness of myeloma and its symptoms during Myeloma Awareness Month 2023.
Jan, 60, who lives in Aughton, west Lancashire has been a member of WL&MM since 2019. She is determined to raise more awareness of the symptoms of blood cancer and highlight the need for improved and earlier diagnosis, following her late Multiple Myeloma diagnosis in July 2017.
Before being told she had blood cancer, Jan worked as a Research Delivery Manager for NIHR Clinical Research Network Greater Manchester in the NHS – a job that she loved, but sadly had to retire from as her health deteriorated.
Jan began experiencing pain in her hip and developed a limp in January 2016. She initially put it down to an injury caused by running, but when the pain didn't ease, even after a week off work, she sought advice from her GP.
The results of a blood test and Xray showed that everything was normal, however Jan was still in a lot of pain and subsequently took more time of work.
Jan said: "I was given an injection in my hip that relived me of the pain and my limp, but only until February of the following year. Surgery was my next option, but I had to wait until August as my case was non-urgent."
During her pre-op examination, Jan had a temperature and an infection. She went to her local walk-in centre and was prescribed antibiotics and was advised to go to A&E if her pain didn't improve.
"The antibiotics weren't helping with the pain, so I went to A&E. During a full body scan, I was asked to raise my arms into the Superman position. The pain was excruciating, and I later found out, the action had broken my sternum."
The results of the scan showed it was likely she had Multiple Myeloma and that she also had multiple fractures in her spine, sternum and ribs. She spent next three months in hospital, of which two weeks was in intensive care. Jan returned home in November 2017.
In April of the following year, Jan had three days of intensive treatment to harvest her stem cells in preparation for a stem cell transplant. She said: "I was so frail after the procedure that the transplant couldn't go ahead. I was absolutely devastated."
Over the next year, Jan spent time at Queens Court Hospice, in west Lancashire and had surgery to her spine to prevent further collapse and to reduce her pain.
Jan added: "I also joined the fantastic WL&MM Support Group where I met others who have walked a similar journey to mine and are living a good life. This lifted my spirits and gave me much needed hope."
In November 2022, Jan received her stem cell transplant at the Clatterbridge Cancer Centre in Liverpool, using her cells that were harvested and banked in April 2018.
She said: "The staff at the Clatterbridge Cancer Centre were amazing and I am so thankful to them all for their care and support.
"In the four years from when my stem cells were harvested, to now, the transplant treatment has improved dramatically. In fact, the treatment I received was not available when I was due to have my first transplant in 2018.
"This just shows how fast treatments are developing so we must keep funding research to find more effective treatments for blood cancer in the future."
Jan is now in remission, recovering at home and is feeling stronger week-by-week. She said: "I'm looking forward to spending time with my three sons and grandchildren, as well as going on holiday to somewhere warm and sunny when I'm fully recovered!"
She concluded: "I'm encouraging anyone reading this to speak up for themselves if they're not feeling well and experiencing symptoms of Myeloma. You know yourself better than anyone, so don't be afraid to ask your GP for a urine or blood test.
"For those who are newly diagnosed, you don't need to go through this alone. Seek help, talk to others and look after your mental health too."
To be reminded of the symptoms of myeloma, you can visit LMRUK's website at lmruk.org/what-is-myeloma. For more information about WL&MM Support Group or to join the group, email support@wlm-myeloma.uk.