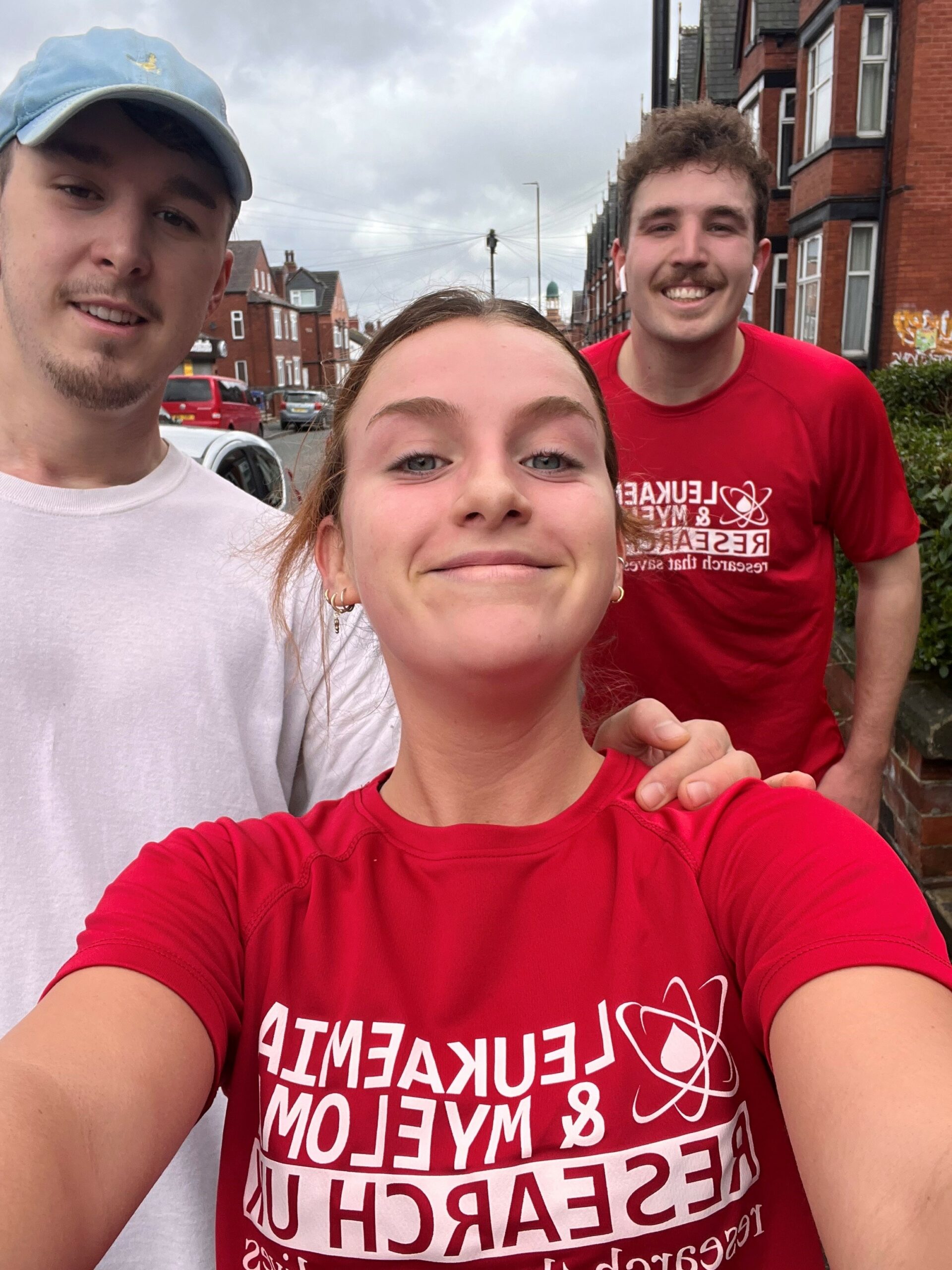 The countdown is on for Tamara Walbourn's very first half marathon which she's chosen to run in aid of Leukaemia and Myeloma Research UK (LMRUK).
Tamara 23, a student at University of Leeds will be running the Leeds Half Marathon on the 14th May in support of her stepdad Richard Woods, who is currently receiving treatment for acute myeloid leukaemia (AML).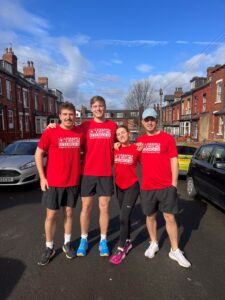 She won't be alone for the 13.1 miles though – Tamara will be joined by good friend, Alex Lewis whose Grandad is also undergoing treatment for blood cancer, as well as William Sudding and Lucas Heappey, both of whom wanted to support Tamara and Alex to help them raise money for vital blood cancer research.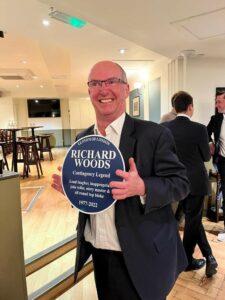 Richard met Tamara's mother, Naomi when Tamara was 8-years old, and they married when she was 16. Tamara describes 64-year-old Richard as a 'brilliant stepdad' and says that he is 'one of a kind'. She added: "I wanted to do this run in support of Richard and to show my gratitude for the support that the doctors, nurses, carers and charities have given to my family."
Richard, who was diagnosed with AML just two days before Christmas last year, began feeling tired and weak around the middle of December 2022. When antibiotics for a suspected chest infection didn't improve his symptoms, Tamara's mum took him to A&E where a blood test diagnosed him with blood cancer.
Tamara said: "Richard began chemotherapy that evening, and he spent Christmas, followed by the next two months in hospital, where he also received blood transfusions."
He returned home at the beginning of February and is now undergoing chemotherapy three times a week.
Tamara explained: "The doctors and nurses at Kingston Hospital provided incredible care for Richard and although the sudden diagnosis was such a shock for us, we were grateful that he was able to begin his treatment so soon."
"That's why I have decided to take on the Leeds Half Marathon -I want to give back and raise money that will help fund the advancement of blood cancer treatments, to help other people like Richard."
"I chose LMRUK to fundraise for because I know that they invest in potentially life saving research to find more effective treatments through the use of stem cell therapies."
Tamara, Alex, William and Lucas have already fundraised an incredible £1,416 for LMRUK and hope to reach their target of £3,000 by the time they step over the finish line in May.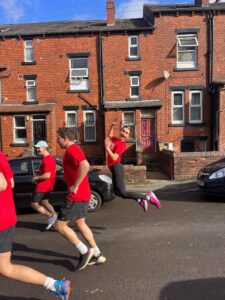 They are all busy training in between their University lectures and they organise group runs on the weekends.
Tamara recently completed her first 15km run and said: "I've got the bug for running now, I love it.
"As soon as I have a good podcast on and I'm running though Hyde Park in Leeds, or next to the beautiful canal in Kirkstall, I really enjoy it."
We would like to wish Tamara, Alex, William and Lucas the very best of luck for their upcoming half marathon. If you wish to donate to their fundraising challenge, follow this link to their JustGiving page: https://www.justgiving.com/fundraising/tamara-walbourn-half-marathon-leukaemia-uk.