5.7 miles for the 5,700 diagnosed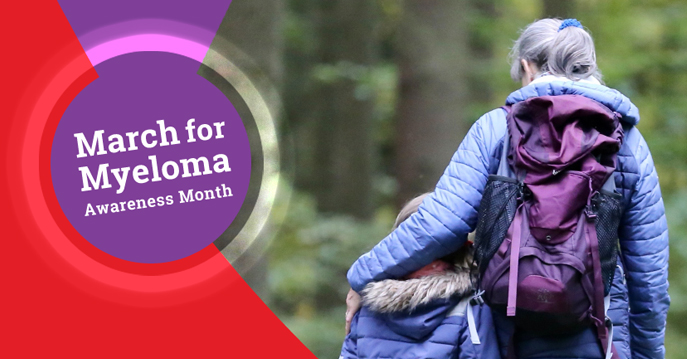 March for Myeloma Awareness Month
Date: 1st – 31st March 2022
Each year, approximately 5,700 people are diagnosed with Myeloma in the UK.
This March, we want to challenge you to run, walk or cycle 5.7 miles as many times as you can in your local area, whilst raising funds to support our vital research into stem cell therapies as a more effective treatment to fight blood cancer.
Whether you raise £5 or £50, all your generous donations will help us to continue raising awareness of the signs and symptoms of Myeloma and invest in important research to protect the next generation.
The challenge
It's time to get active! Whether it's by walking, running, swimming, cycling, skipping or skating, we challenge you to move for at least 5.7 miles this March.
How to take part
Register your place on Run For Charity. The registration fee is £15 and covers the cost of your medal once you complete the challenge.
Ask your friends, family, colleagues and neighbours to support you by donating to our charity. We appreciate that fundraising and asking for donations is difficult at the moment, so any money that is raised will be gratefully received.
Travel 5.7 miles as many times as you can throughout the month; it could be once a day, twice a week or three times a fortnight.
Track your miles using a fitness app on your phone or sports watch. Don't forget to take photos and tag us on Facebook or Twitter!
Once you've completed your challenge, send the evidence of your completed miles to Run For Charity, and your medal will be posted to you.