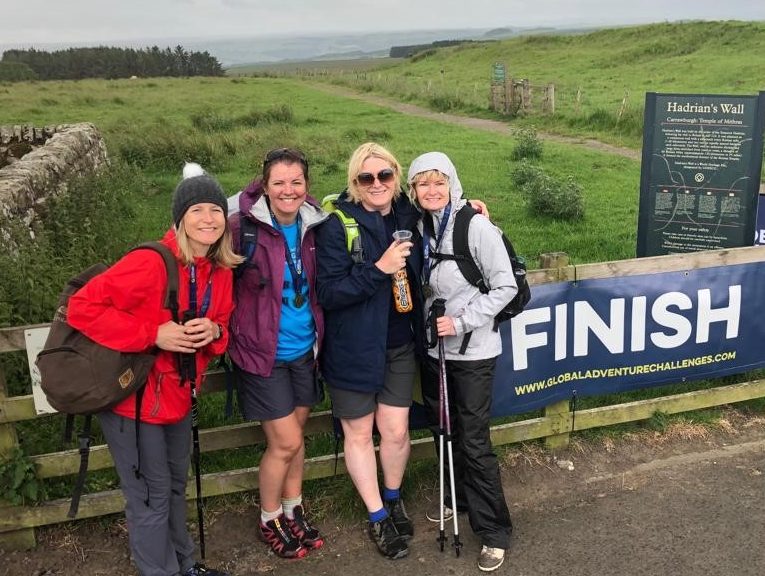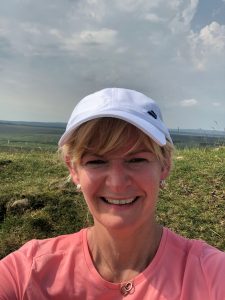 On 28th to 30th June 2019, Lisa Morris from Hertfordshire took on the challenging trek across Hadrian's Wall in Northumberland to raise funds for Leukaemia & Myeloma Research UK. 
The 26-mile trek, with a difficulty rating of 'tough', took place over two days and offered stunning views across the coast and is rich in history. 
"I wanted to take on a challenge which would really push me and help to raise vital funds for Leukaemia & Myeloma Research UK (LMR UK), and the Hadrian's Wall Trek seemed like the perfect fit", said Lisa. 
"My father passed away from cancer 19 years ago, which was a very difficult time for us. As a family we have done a lot of fundraising, but now felt like the best time to take on my own personal challenge to raise funds and awareness of leukaemia, in memory of my father.
"I took on the Hadrian's Wall Trek with three of my close friends from University, who have all been affected by cancer in their families. To get prepared for the 26 miles of walking we took long walks and I'd been training at my regular gym. I also enlisted the help of a friend's husband, who is a brilliant personal trainer. 
"Due to locations I was unable to train with my lovely University friends but we had all been busy training separately with our families and friends close to home. During the trek it was brilliant for us all to come together and take on the challenge with team spirit, whilst having a right laugh along the way!".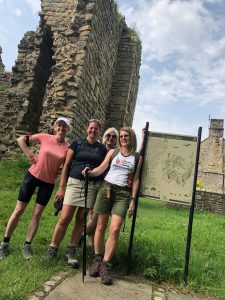 "This was a very personal challenge for me as I did the walk in memory of my father. I have two daughters who are now old enough to learn about their grandad and understand what happened to him. I wanted my daughters to see me doing something in memory of their grandad, and to make them proud. 
"Although my daughters did not take part in the trek, they have been absolutely fantastic with their support! They've helped with the fundraising by selling some of their toys, which raised an impressive £41 – I'm very proud of them. 
"The charity LMR UK has been front of my mind since dad died of leukaemia. As a family we raised funds straight after dad passed away by running a charity golf event at his local golf course.
"I'm supporting LMR UK again with the money I raise, which is now in the £1,725 mark! These funds can help to fund vital research to improve the understanding of this disease so we can fight it together. I know I can't bring my dad back, but I can make a difference for others.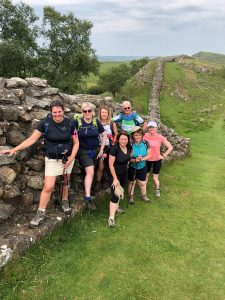 "Losing someone you love to cancer is an awful thing, but hopefully we've helped to make a difference with every step".
We would like to thank Lisa for her amazing fundraising for our charity. 
If you would like to support Leukaemia & Myeloma Research UK, please contact a member of the team on cs@leukaemiamyelomaresearchuk.org to find out more information on the different ways you can raise money for a great cause.