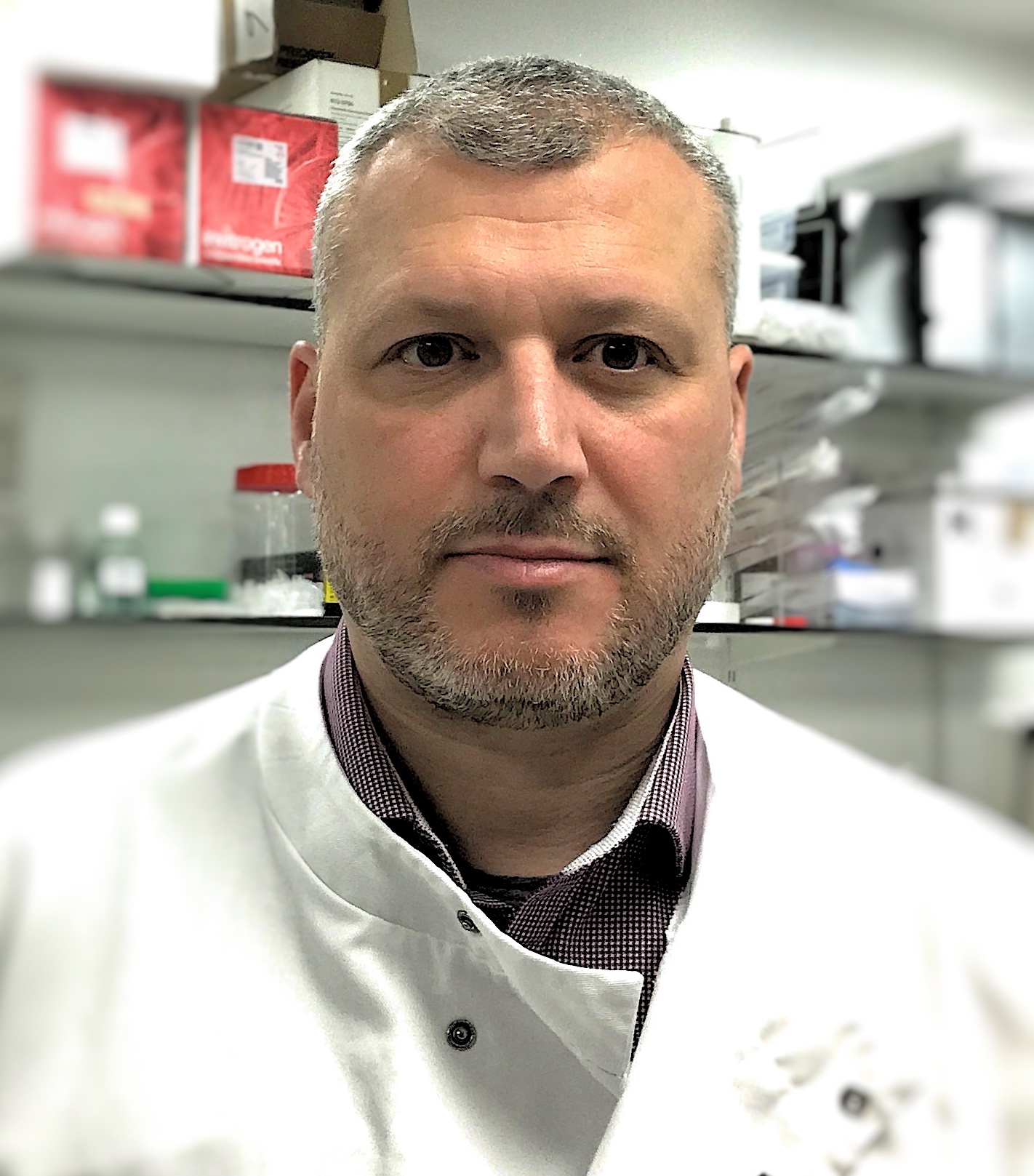 A bespoke research method which has never been used in the field of blood cancer before has now been made possible following vital funding from blood cancer research charity, Leukaemia & Myeloma Research UK (LMRUK). 
Dr Salvatore Papa, an Assistant Professor in Cancer Research at the University of Leeds has been awarded LMRUK's a research grant to continue his specialist studies into examining how the accumulation of mutated proteins in certain blood cancer cells allow them to multiply repeatedly. These findings can then be used to investigate how to prevent these mutations from occurring by blocking the process.  
The research is conducted by a group of scientists, led by Dr Papa, collaborating and drawing on their different skills and expertise to get clear results and conclusions.
Dr Papa has a strong background in Molecular Biology and is a proud member of the 250 Great Minds Academic Programme in the Leeds Institute of Medical Research, one of the biggest research institutes in the Faculty of Medicine and Health. 
Dr Papa said: "I've always had a keen interest in solving complicated tasks, and thus, I was naturally attracted to understand the complexities of the intracellular mechanisms and how this works is what drives me and is the foundation behind my research. I currently split my time between supervising and teaching PhD students and post-doctoral scientists and spending long hours researching in the lab. Being passionate about my work and finding results which can potentially save lives and fight diseases is what it's all about for me."
LMRUK is on a mission to prevent people dying from blood cancer through more effective treatment in the future by supporting research into the nature, causes, prevention, diagnosis, treatment and cure of leukaemia and myeloma. 
Through the charity's Research Grant Scheme, funding is provided to the successful applicant to advance their understanding of stem cells and how they can use them to treat blood cancer patients, particularly through stem cell transplants. 
"We rely heavily on grants to continue funding our research, like many others, which often makes applying for Research Grants very competitive. 
"When looking at suitable grant schemes to apply for, I came across LMRUK, and although my research is not primarily focused on stem cell therapies, we both shared the same end goal of finding an effective treatment to fight blood cancer, so I got in touch with the charity who seemed interested in the research and decided to apply. Three months later I found out I'd been successful, which is fantastic", added Dr Papa. 
All grant applications are reviewed by the charity's Research Review Committee, which comprises of one Trustee, or a representative from the charity, and four expert scientists appointed by the Board of Trustees. 
Dr Joanna Tilley, Operations Director at LMRUK added: "Our charity doesn't receive any government funding, so we rely on the generous donations of our supporters to be able to award funding towards potentially life-saving research. 
"We're really pleased to award Dr Salvatore Papa our Research Grant to support his crucial work into targeting protein stability in multiple myeloma, which will complement our work in finding more effective treatments to fight blood cancer in the future and to protect the next generation."
For more information on LMRUK's Research Grant Scheme, visit: https://lmruk.org/research.