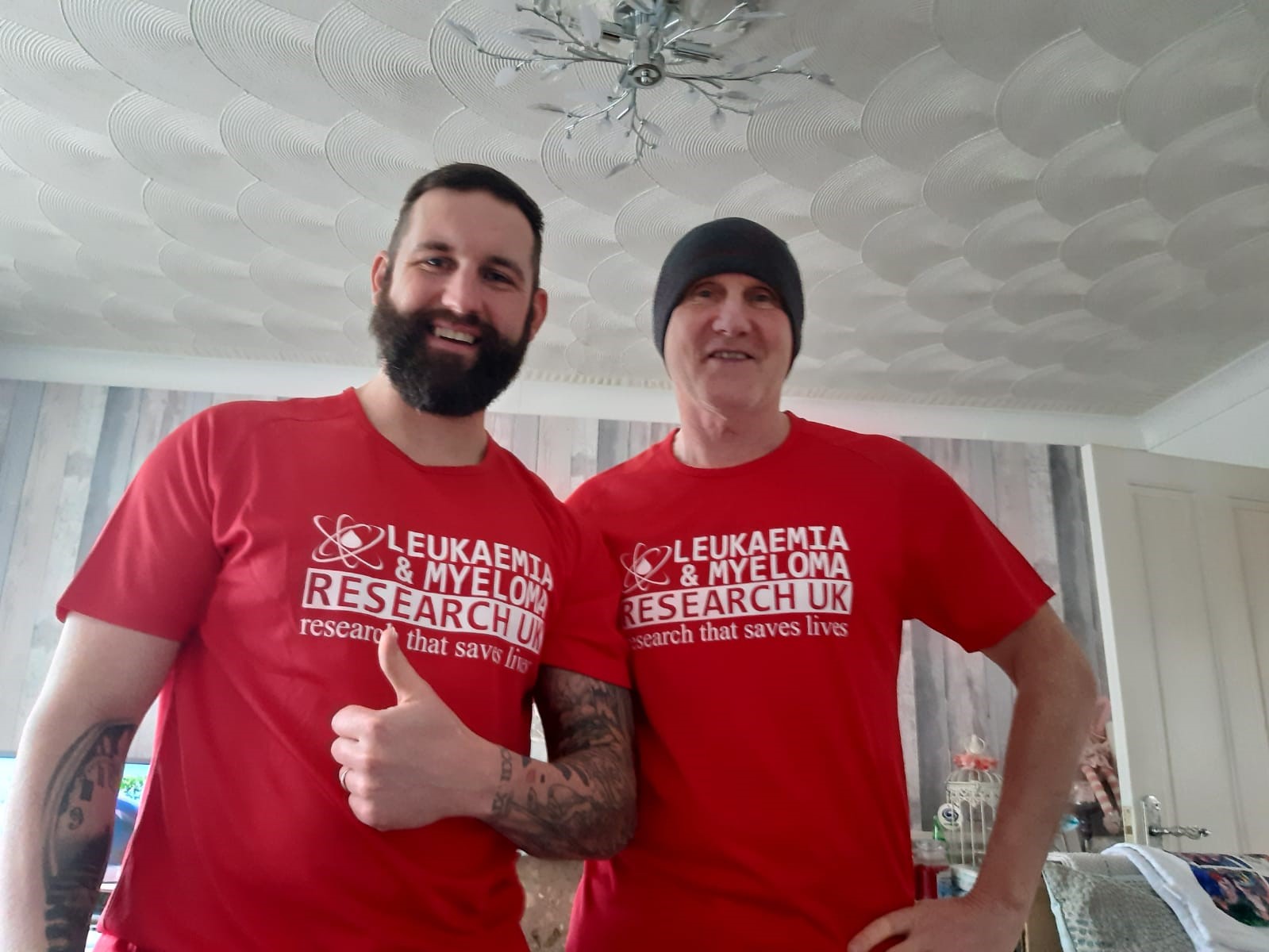 Paul Kellett, 59, and his son Marc, 33, took on an epic running challenge earlier this year in memory of their wife and mum, Lorraine.
Paul and Marc challenged themselves to run 10km a day throughout March from Hindley Green, where they live, to Wigan, Bolton and beyond exploring new routes and tracks. Despite not training specifically for this fundraiser, they completed an astonishing 310km and raised a phenomenal £2,000 for Leukaemia & Myeloma Research UK (LMRUK).
On Mother's Day in March 2019, Lorraine was diagnosed with leukaemia and underwent a range of treatments including chemotherapy, radiotherapy, stem cell and bone marrow transplants.
"We went to every appointment with Lorraine from radiotherapy at the Royal Oldham Hospital to continuous treatment at the Manchester Royal Infirmary where she spent the majority of the last two years until COVID restrictions were put in place", said Paul.
Lorraine passed away in February 2021. Paul and Marc wanted to do something in her memory to help others and raise vital funds for charity.
"I came across LMRUK online as we were looking to find a charity that we could give back to following the passing of Lorraine. That's when we decided to create our own fundraiser to raise as much money as we could to support important research into blood cancer", continued Paul.
"We both thoroughly enjoyed the running challenge despite the fact the weather conditions were not the greatest, there were a few moments running in the wind and rain that were quite comical. If we had a camera with us, we would have got some hilarious footage for You've Been Framed!"
"We had to dig deep on some days to get outdoors and complete the 10km, but we had a very strong motivation to keep going", explained Marc.
"Our friends and family have been a huge support to us throughout every step of the way, we couldn't have done it without them, especially when they joined us in the running the last 10km. It was a very special moment and one we know Lorraine would have been proud of", said Paul.
"We're thankful for the treatment my mum received. She was an amazing woman and we're extremely proud of her and how she handled everything from her diagnosis through to her treatment. She will always remain at the heart of our family", added Marc.
The duo has continued running since their fantastic fundraiser but are having well-deserved breaks in between days now. Marc is also planning his next marathon in memory of his mum. 
Paul and Marc wanted to take this opportunity, whilst sharing their story, to say a very special thank you to all who made generous donations in Lorraine's memory, in particular, Wilcox, Nippon and The Vulcan Football Club.
Are you looking to take on a new challenge? Contact cs@leukaemiamyelomaresearchuk.org to find out more information on the different ways you can raise money for a great cause, or visit: https://lmruk.org/fundraising/.