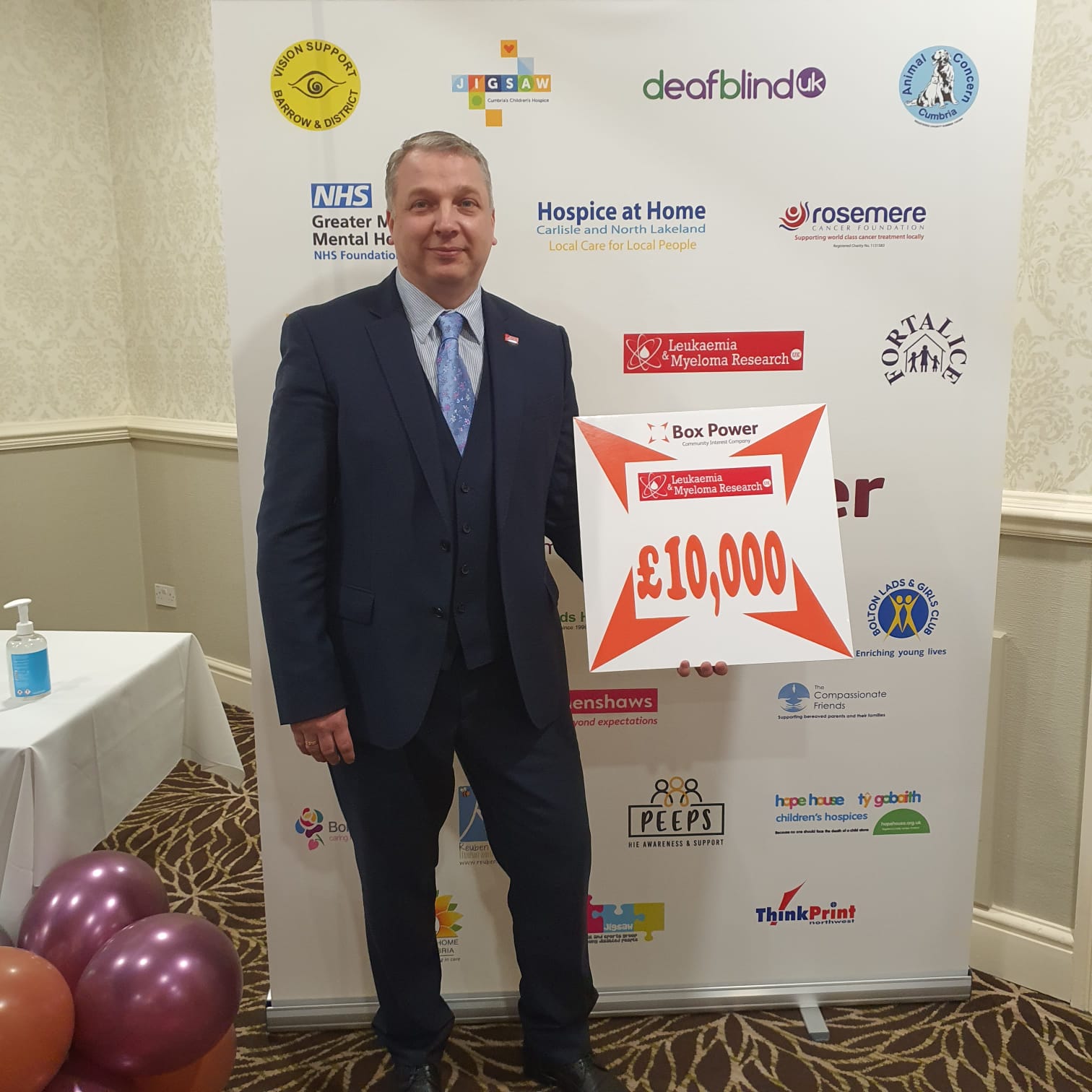 We've been awarded £10,000 by Box Power, the UK's first philanthropic energy consultancy at their celebratory event to support charities after a challenging year.
24 charities were invited to a celebratory lunch at Brookfield Hall in Bolton to receive generous funding to continue their vital work, and following a successful funding application, we were named as one of the finalists.
Our charity received double the amount of funding originally applied for to support our investment into blood cancer research, stem cell therapies and how they can be used to fight blood cancer and protect the next generation. The money will also be used to fund the contact centre and allow us to continue providing support information to blood cancer patients and their families.
Tatjana Vinogradova, Trustee at LMRUK said: "We're overwhelmed by the generosity of Box Power who surprised us with significant funding which will help us to make a huge difference in finding better treatments to fight blood cancer.
"We would like to say a big thank you to Box Power for all the support they've given not only us but other charities too, helping us all to continue making a difference and support the next generation".
Box Power is a not-for-profit energy consultancy firm that puts any profits to good by supporting communities, charities and causes.
Corin Dalby, Founder & CEO of Box Power, said: "When Tricia and I first opened up the fund to applicants back in June of this year, we purposefully wanted to identify smaller, perhaps underrepresented charities that are doing amazing work but might not be getting the financial support they need. With Leukaemia & Myeloma Research UK, we succeeded and we're really looking forward to supporting them further in the future."