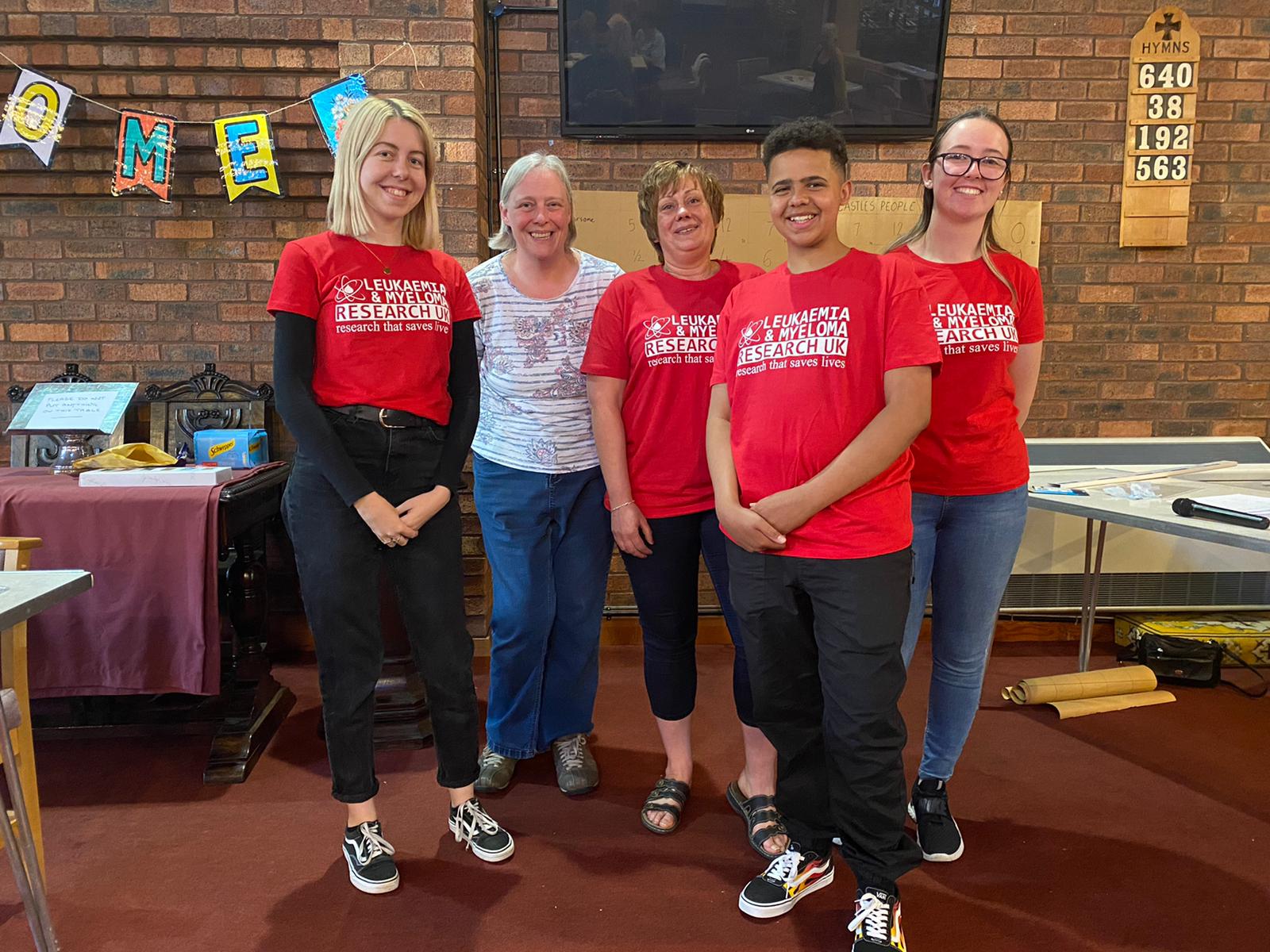 Members of the congregation at a church in Coventry have helped to raise over £5,000 for blood cancer research charity, Leukaemia & Myeloma Research UK (LMRUK) in memory of a much-loved member of their congregation who passed away from the disease.
Pat Elliman from Coventry was about to begin a round of stronger chemotherapy treatment for Acute Myeloid Leukaemia (AML) in hospital in December 2020 when she passed away in the arms of her devoted husband Malcolm.
Well-known for her generous and kind nature, as well as a talent for baking, Pat was an active member of Holyhead Road United Reformed Church in the city for many years.
Since her death, other members of the church have been holding a range of fundraising events after selecting LMRUK as its chosen charity for 2022.
The fundraising effort has been coordinated by Karen Adams, supported by her mum, Sue Adams and Malcolm, who has joined the church since his wife's passing.
"For as long as I can remember Pat was part of the church, and as I grew from child to adult, she always gave me encouragement and support in the things I did both at church, in my work and home life. She was always genuinely interested in all people and concerned for others," said Karen.
"Malcolm and Pat were devoted to each other, and Pat's death hit Malcolm hard. However, he has been supported by family and friends, and as part of that has started coming to church to be with Pat's friends."
It was August 2020 and Pat had just given her 97th donation of blood when she arrived back home feeling very tired. Within a few days, blood tests and a bone marrow analysis revealed she had incurable AML FLT3 WILD.
During the Covid-19 pandemic she endured three courses of chemotherapy over several months, much of which had to take place at her home because of lockdown restrictions. But she also had to endure many visits to hospital for treatment, including two emergency admissions for infections. It was only two days before her death that she was told her condition was worsening and she chose to undertake the stronger chemotherapy treatment.
Malcom says "I could write a book about Pat's trials and bravery during those five months but also understand that many people have the same experience. The haematology staff were incredibly kind and caring throughout and I can't thank them enough.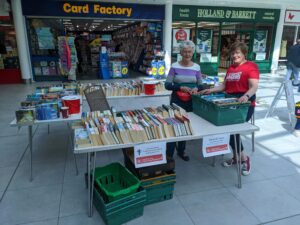 "I am grateful that the church Pat loved so much is raising money for LMRUK in memory of her, but also to help other sufferers. I will do everything I can to support this fundraising,"
Malcom has already been part of the fundraising effort by doing a sponsored walk from Coventry to Kenilworth, a walk he and Pat would often do. Other fundraising events have included quiz and bingo evenings, a sponsored spell event by members of the 7th Coventry Girls' Brigade Company, a second-hand book sale at a local shopping centre, craft and cake sales.
Karen and fellow family members completed a sponsored step challenge while on holiday in Devon. They set themselves a target of 600,000 in eight days and managed over 900,000.
"We were originally aiming to raise £4,000, but our current total is over £5,000 – the highest amount we have raised for a chosen project. We are looking forward to being able to present a cheque to LMRUK in January 2023 for the total amount we have raised." said Karen.
If you're interested in fundraising for LMRUK, visit https://lmruk.org/fundraising/