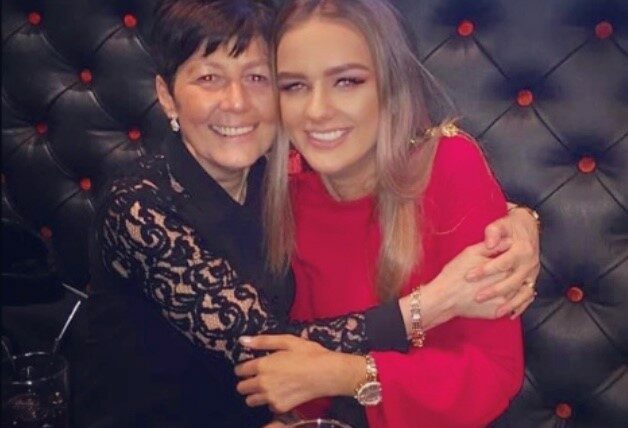 Shania McFarlane, a 23-year-old Trainee Mental Health Nurse from Falkirk in Scotland will be taking to the skies this summer for her first-ever skydive to raise money for Leukaemia & Myeloma Research UK (LMRUK).
Having completed sponsored walks and runs in the past, Shania is now taking on her next challenge and conquering her fear of heights by skydiving several thousand feet out of a plane from Strathallan Airfield in Scotland this July.
After almost doubling her original fundraising target, Shania is now raising as much as she can for a great cause: "I've nearly hit the £1,000 mark, which is absolutely incredible, so I have my fingers crossed that I can reach this amazing milestone before I take to the skies to support crucial blood cancer research for my gran."
In December 2022, Shania's gran, Linda McFarlane, was diagnosed with a rare and aggressive type of prolymphocytic leukaemia (PLL), which is characterized by excessive growth of lymphocytes – white cells that include natural killer cells; T Cells and B Cells. Soon after Linda's diagnosis, her body deteriorated rapidly and she was hospitalised for nearly two months.
During this time, Linda was monitored daily and put on a fluid balance chart due to water retention in her legs and lungs. Once the excess fluid had gone, she started chemotherapy three times a week and received two blood transfusions. "My gran is due to have 36 rounds of chemotherapy, which has already caused her a lot of fatigue and sickness, yet she remains positive and always has a smile on her face", said Shania.
Linda's symptoms first started with swelling in her legs and she continually felt unwell, but none of the family suspected it could be leukaemia; "We'd never heard of PLL before, especially with it being such a rare form of blood cancer. I've learnt a lot about it now through extensive reading and sadly seen first-hand how fast it can affect someone."
When researching PLL, Shania came across LMRUK and decided to fundraise for the charity to help fund potentially life-saving research into more effective treatments and hopefully one day, a cure. She explained: "I'm keen to raise awareness of LMRUK and the vital research they fund to prevent families in the future having to go through what ours is.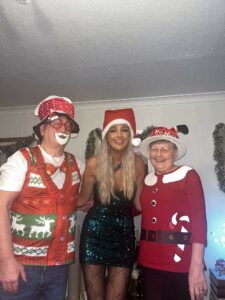 Linda is now home and receiving chemotherapy as an outpatient, "my gran has been so inspiring despite everything that has been thrown her way. We're so pleased she is now back home and able to spend much-needed quality time with my grandpa. Together, they have made an unstoppable team and I admire how strong they've been and continue to be.
"I'm both nervous and excited about the skydive, but without the incredible support I've had from my friends and family, I don't think I'd be able to take on a challenge as epic as this. My grandparents have given me all the motivation I need – so bring it on!", said Shania.
Dr Joanna Tilley, Operations Director at LMRUK added: "There are over 100 types of blood cancer, many of which are extremely rare, including PLL. Our charity is committed to funding vital research into stem cell therapies as a more effective treatment, so we can help to protect the next generation.
"None of our work would be possible without the support and tenacity of our fantastic fundraisers, including Shania, who has done such an incredible job of fundraising, she's almost doubled her original target! We can't wait to hear how her skydive goes and we wish her all the very best for when she's in the sky."
If you would like to donate to Shania's online fundraising page, visit: https://www.justgiving.com/page/shania-mcfarlane-167838150474.
Discover all the ways you can fundraise for our charity here: https://lmruk.org/fundraising/.