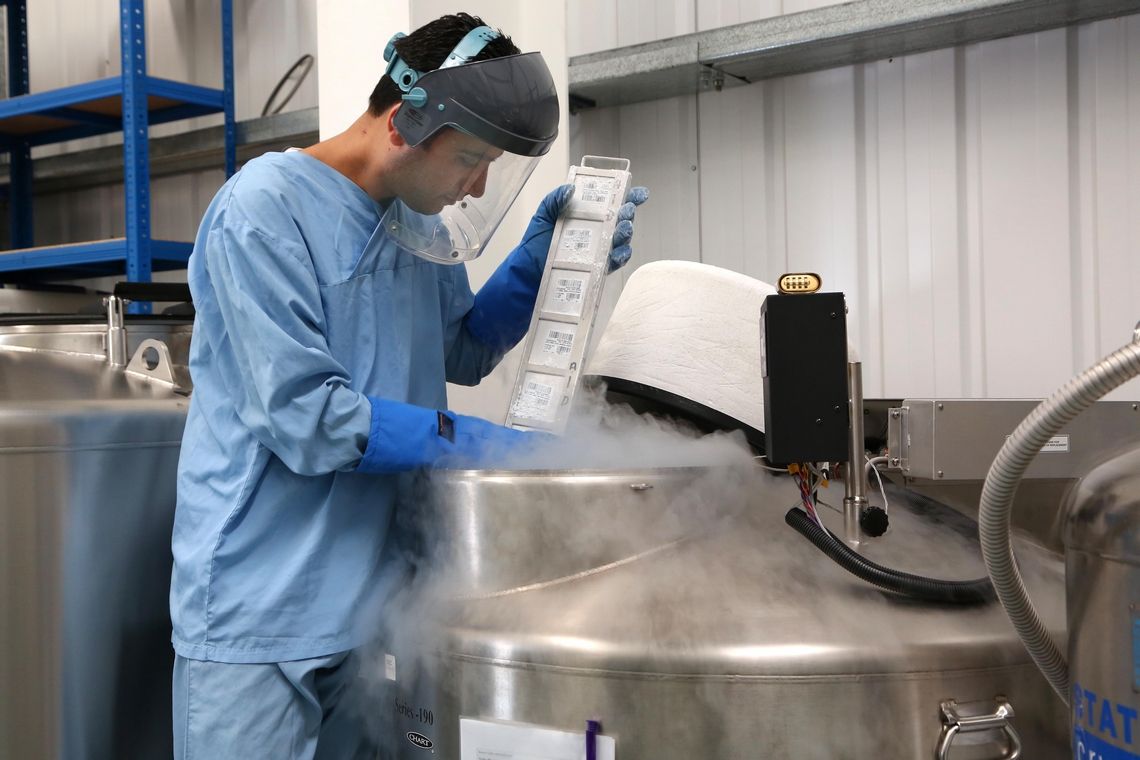 A new partnership is paving the way for potentially life-saving stem cell storage options for expectant parents.
Leukaemia & Myeloma Research UK (LMRUK) and Smart Cells International, the UK's first private stem cell storage company, have joined forces to procure, process and store cord blood stem cells through LMRUK's cord blood banking service.
The Model Cell Biobank, which was founded in 2015 by LMRUK, allows qualifying families to bank their newborn baby's umbilical cord blood stem cells through the UK's first part-funded and fully-funded service.
LMRUK is partnering with Smart Cells to help families using the Model Cell Biobank to safely procure and store their baby's umbilical cord blood stem cells for future use, if needed.
Dr Joanna Tilley, Operations Director at LMRUK said: "Cord blood stem cells are collected from the umbilical cord and placenta when a baby is born and is often thrown away at birth. However, these vital stem cells can be used in the treatment of blood cancer, which is an area we are deeply passionate about.
"Smart Cells is a perfect partner for LMRUK. We're both committed to utilising stem cells as a treatment for blood cancer and life-threatening illnesses and want to help protect the next generation through more effective treatments."
Headquartered in West Drayton, near Heathrow Airport, Smart Cells have over 20 years of experience in cord blood banking. The company is now part of the FamiCord Group – the biggest cord blood bank in Europe – and stores more than 700,000 cord blood collections globally.
On the partnership, Shamshad Ahmed, Founder & CEO of Smart Cells International added: "We are incredibly proud to partner with LMRUK, serving as their trusted biobank partner. Our journey began back in 2000 when we became the first private cord blood storage facility in the UK. Throughout the years, our unwavering commitment to delivering top-notch quality and exceptional service to our clients who entrust us with their child's cord blood and tissue has remained steadfast.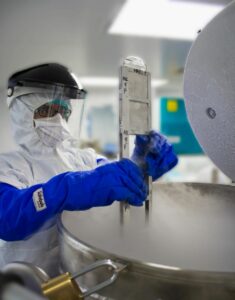 "It is with great enthusiasm that we can now provide the same level of excellence to all those who choose to store with us through the Model Cell Biobank. Our families are always at the heart of everything we do, and to be able to extend our offering to more families is the most fantastic opportunity. The stem cells collected from cord blood have such huge potential in not only life-transforming treatments today but for crucial research needed to treat blood cancer and other disorders in future."
Stem cell transplants are currently being used to treat over 80 life-threatening illnesses and diseases, including blood cancer. They can also be used to help treat blood disorders including sickle cell anaemia and aplastic anaemia.
Clinical trials exploring how cord blood can be used in the treatment of different conditions such as autism, cerebral palsy, diabetes and strokes are ongoing and showing potential.
For more information about the Model Cell Biobank click here.
To learn more about Smart Cells International, visit their website: https://www.smartcells.com/.