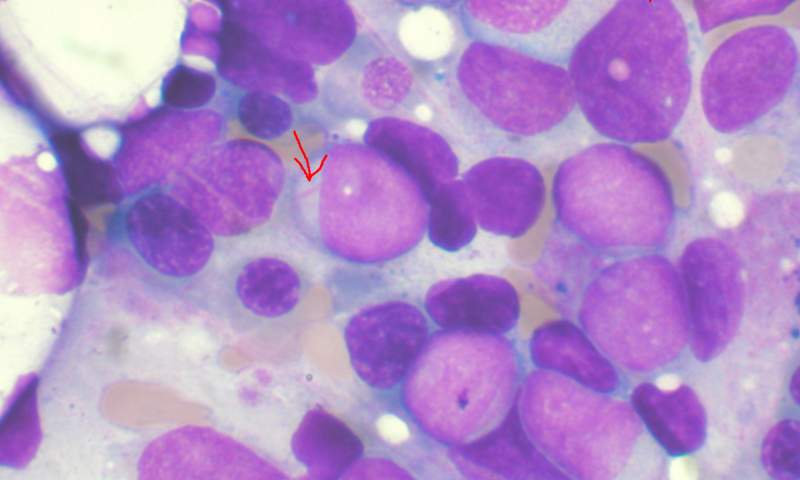 NICE, the NHS watchdog, is expected to reject new CAR-T treatments for cancer patients, saying they are not cost effective at £375,000 per patient.The new treatments re-engineer the patient's immune system as a way to fight off the cancer.
The technology has already been available in the US for the past years and gives hope to children with leukaemia and adults with lymphoma. CAR-T therapies are seen as a new breakthrough by scientists and offer hope to those who have run out of options. 
But the new treatment comes with a staggering price attached – £375,000 per patient – and that excludes things like the cost of hospital time, chemotherapy or any follow-up treatment.
It is believe the costliest treatment ever for any common disease.
The cost to the NHS is being kept confidential but is thought to be considerably lower than the US.
But Nice is expected to decide the therapy called Yescarta, produced by the pharmaceutical company Gilead is not cost-effective for use on the NHS.
Nice is also due to decide on Novartis's treatment called Kymriah in the next few weeks.
However some experts just see this move as the opening gambit in negotiations as officials try to drive down the price.
The CAR-T therapies are said to be extremely complicated which causes the high prices, indicating it takes a team of scientist and a 17-day process just to prepare the treatment.
But the chief executive of NHS England Simon Stevens has said he wants the health services to have access to the treatments but only at "fair and affordable prices".
However, although the cost might be high, the new treatment only has to be given once unlike conventional cancer drugs which have to be given for years.
In trials, the treatments have been very successful.
The latest Yescarta trial showed 72 percent of patients responded to treatment, and 51 percent had no trace of cancer at all in their blood stream 15 months after treatment.
While patients treated with Kymriah showed similar results, with 52 percent responding to treatment and 40 percent completely clear of cancer after 14 months.
Professor Alan Melcher of the Institute of Cancer Research in London said: "Companies are not just plucking a price out of the air, this is a really complicated process.
"Negotiations will be going on; this is likely to be the opening gambit."
To read the full article click here.