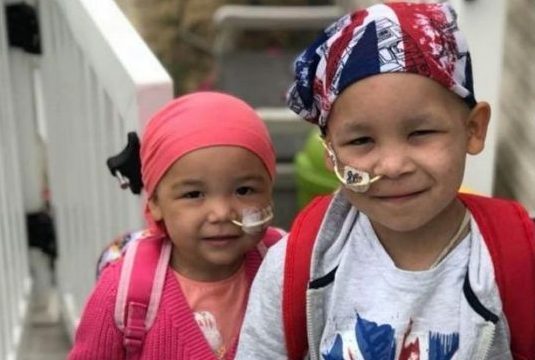 The family of a six-year-old boy with cancer are desperately trying to raise £500,000 so he can fly abroad for treatment.
Denny Nassy, who was diagnosed with acute lymphoblastic leukaemia (ALL) for the second time in January 2018, urgently needs pioneering CAR T-cell treatment that is not available on the NHS.
The procedure involves a patient's T-cells being changed in a laboratory so they will bind to cancer cells and kill them.
Denny's aunt Monique Laurens, from Hastings and Bexhill, has said he may not live to see Christmas if he doesn't get the treatment soon.
The schoolboy's sister Marley, three, was also tragically told she had the same rare condition when her brother relapsed but she has responded well to chemotherapy.
Denny's health deteriorated in September when he had just started school and doctors confirmed chemotherapy would not fully cure him and offered palliative care.
The family now has a month to raise funds while he undergoes an intense bout of chemotherapy in order to get him healthy enough to travel abroad.
You can donate to the gofundme appeal here
Ms Laurens told Yahoo.co.uk: "It was tough having to explain to him his cancer had returned after we let him ring the bell at the hospital when he was in remission."
She added: "He has to go through a month of intense treatment to get him fit for CAR T and when he is the doctors will be happy to refer him."
Ms Laurens described Denny, who has four siblings, as a loving and soft child who loved to go to Butlins and watch the Avengers.
She said: "He loves his two older brothers and two younger sisters."
Read the full article here.