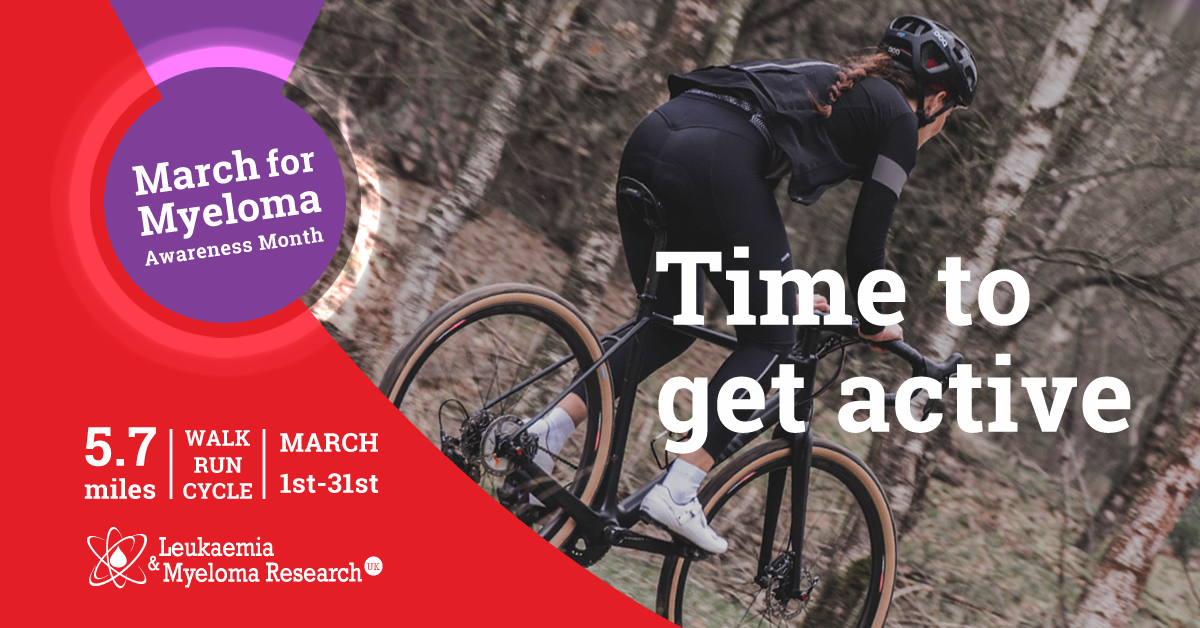 In our latest update, we encourage our super supporters to take on our 5.7 mile challenge for Myeloma Awareness Month, as well as sharing inspiring stories from our fundraiser Damian, who is taking on his first Half Marathon this June, and from Sam who banked her baby's cord blood stem cells using our Model Cell Biobank service.
To read our March newsletter, click here, or to join our mailing list to stay updated on our latest news and events, click here. To March for Myeloma this month, register to take part here: https://lmruk.org/march-for-myeloma/.
Don't forget, you can also find us on LinkedIn! Connect with us today: www.linkedin.com/company/leukaemia-myeloma-research-uk.