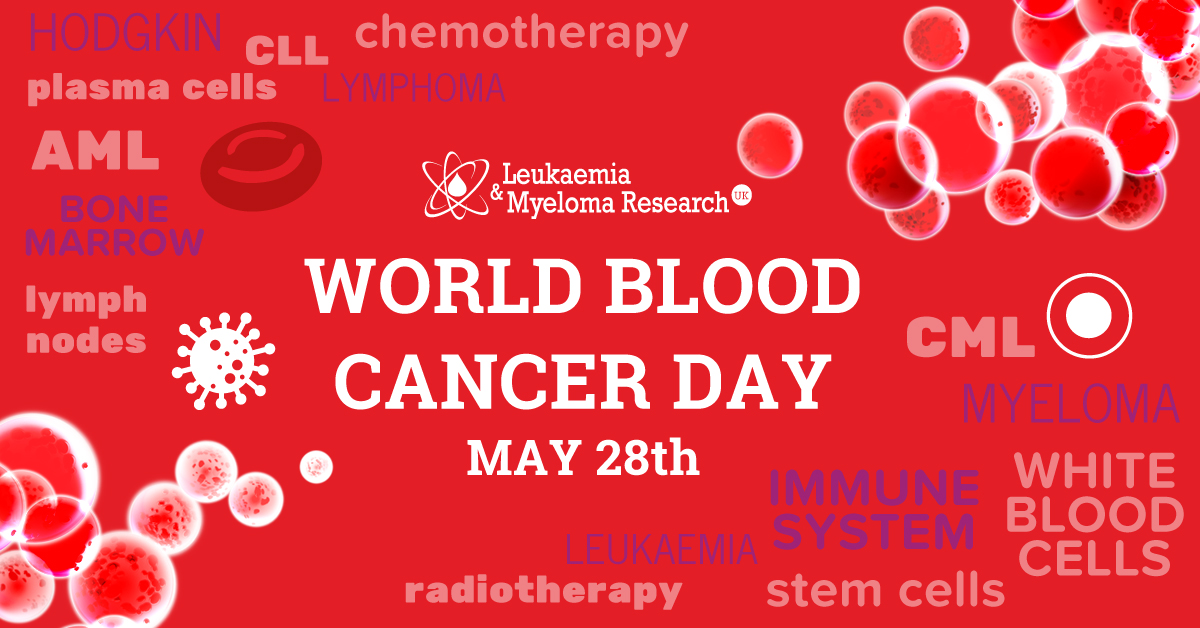 Every 35 seconds, someone across the world is diagnosed with blood cancer. 
May 28th is World Blood Cancer Day and we're marking this day to show our support for people affected by blood cancer and highlighting all the ways you can show your support as well as the ongoing work to find more effective treatments to protect the next generation. 
There are three main types of blood cancer; leukaemia, myeloma and lymphoma. The course of treatment given will often depend on the type of cancer, however the most common are chemotherapy, radiotherapy and stem cell transplants. 
Through our Research Grant Scheme, we fund vital research to advance the understanding of stem cells and stem cell transplants and how they can be used to treat blood cancer patients. 
We recently joined the Association of Medical Research Charities (AMRC), an organisation dedicated to providing vital support to charities focusing on medical research. 
The AMRC reviewed the impact that Covid-19 has had on medical research one year on, with results finding that 2 in 3 research charities who took part in the survey experienced a drop in income amounting to a loss of at least £292 million.
The data also found that charities have been forced to drastically cut research funding since the pandemic started and 32% of AMRC charities have had to cancel or delay research projects that are crucial to developing new treatments. 
Covid-19 will have a lasting effect on research charities, with 1 in 2 AMRC members planning to cut research spend over the next year by an average of 37%, amounting to over £148 million, and it'll take at least 3 years before charity research spend returns to normal levels. 
For more information visit: www.amrc.org.uk/covid-19-one-year-on-for-medical-research-charities. 
We need your help
We need your support now more than ever to keep investing in potentially life-saving research to find more effective treatments to fight blood cancer.
To make a donation online or to discover all the ways you can support us, visit: https://lmruk.org/donate/. 
Or to donate £5 via SMS, text the word 'FIVE' to 70140. We'll receive the full donation, but please make sure you ask the bill payer for permission.