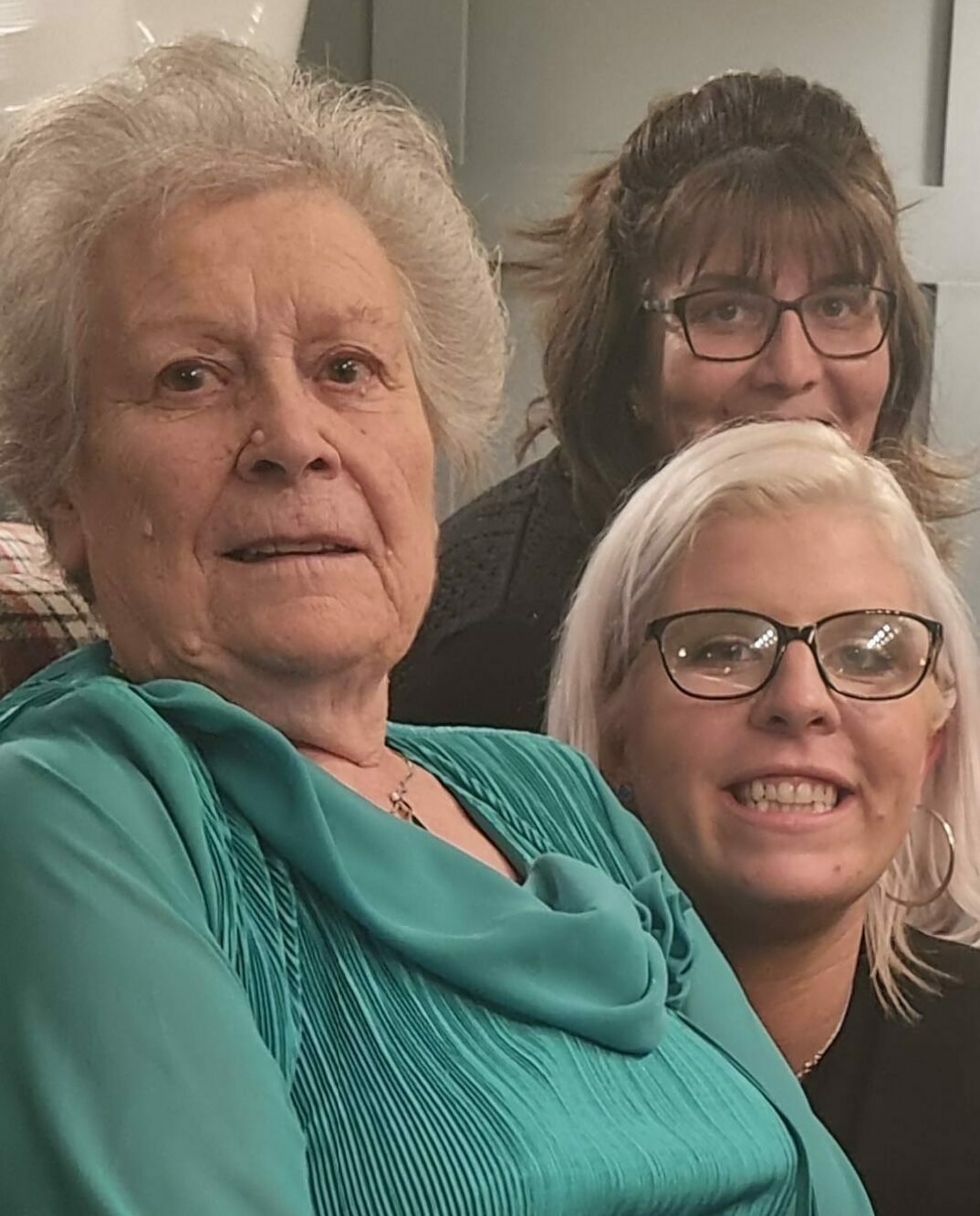 34-year-old Laura Henderson from Cullen, a small village in the north of Scotland, is taking on the Mighty Stride challenge, part of the Aberdeen Kiltwalk, to raise money for Leukaemia & Myeloma Research UK (LMRUK).
Laura will be joined by her two friends; Leanne and Joanne, to put on their hiking boots and walk 26-miles, the equivalent of a marathon, all in the name of charity.
"I'm really looking forward to taking part in the Mighty Stride challenge at the end of May, it's my first time participating in the Kiltwalk and doing it with friends will be great fun, although they did take some persuading on the distance", said Laura.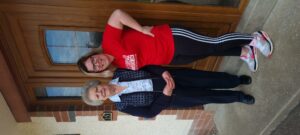 Laura is raising money for LMRUK after her 80-year-old gran, Evelyn was diagnosed with Chronic Myeloid Leukaemia (CML) in May 2017 after experiencing weight loss and rashes over her body.
Laura explained: "At first, my gran put her symptoms down to spending lots of time in the garden, but after getting increasingly concerned, she phoned the doctor. From having a call with her doctor on a Monday, she was asked to come in for blood tests on the Tuesday morning, and by 9:30pm that same evening, she had a call asking her to come to Aberdeen Royal Infirmary on Wednesday morning, where she was told she had leukaemia.
"It was all very quick, but none of us were familiar with what leukaemia actually was – it was a word we'd heard of, but we didn't know what it meant.
"My gran is now on a steady dose of medication to slow the progression of the cancer, but she's doing well and is continuing to have blood tests every three months – we're all so proud of her!"
After reading up on leukaemia, Laura is keen to raise awareness of this type of blood cancer to educate others on the signs and symptoms to look out for.
"I knew I wanted to raise money for a leukaemia charity, so when I signed up to do the Kiltwalk I searched for one of the partner charities which focused on leukaemia – that's when I came across LMRUK.
"My fundraising target is £500 and I'm currently on £305, so I'm getting closer! My friends, family and colleagues have been incredible. Whenever I'm out on one of my daily training walks with my chocolate Labrador, Bruin, we always get stopped by people in the village, so I tell them I'm training for the Mighty Stride after my gran's diagnosis, and everyone has been so generous.
"It's fantastic that every penny raised will be topped up by a 50% donation from Sir Tom Hunter and The Hunter Foundation, meaning I can give even more to LMRUK to support their vital work.
"It's been a tough time for my family with cancer, as my grandad was also diagnosed with bladder cancer, but we were thrilled to hear that in April this year, he was given the all-clear!
"My gran is really proud and touched that I'm doing this epic walking challenge to help others in a similar position to her and I'm hoping she'll be feeling well enough to meet me at the finish line with my mum, who has promised to bring plenty of blister plasters", added Laura.
We're wishing Laura the very best ahead of her Mighty Stride Kiltwalk on 29th May and if you'd like to show your support, visit her fundraising page here: https://aberdeen.thekiltwalk.co.uk/fundraising/AberdeenKiltwalk2022-LauraHenderson.
If you've been inspired to fundraise for our charity, visit our website to find out how to get involved: lmruk.org/fundraising-events-and-challenges/.