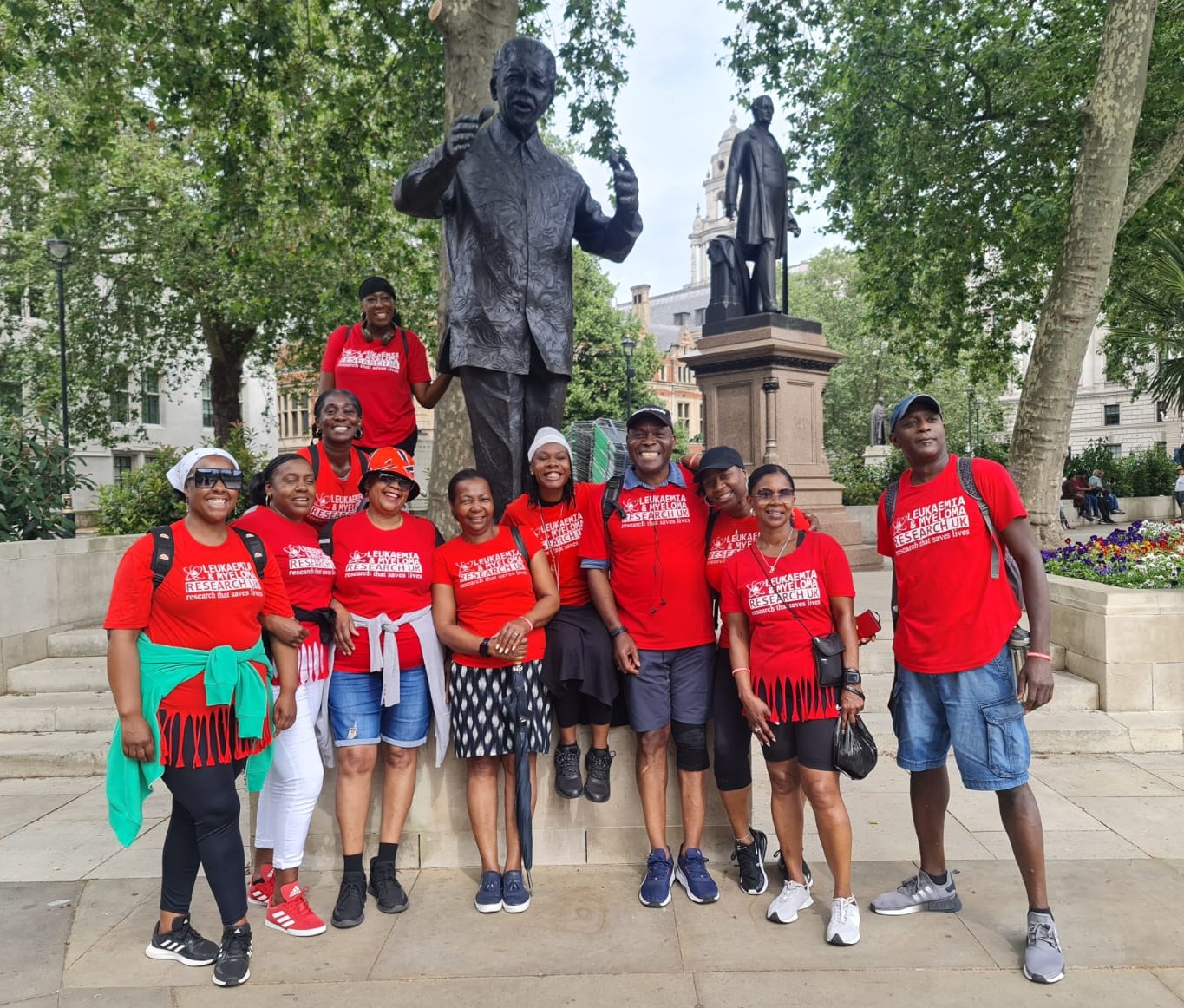 Twelve members of the Kiwanis London South East Group took to the streets of London to complete an eight-mile fundraising walk for Leukaemia & Myeloma Research UK (LMRUK) raising over an impressive £1,600 for the charity.
The route started outside the Houses of Parliament and led them past iconic monuments linked to black history, including the statues of Martin Luther King and Nelson Mandela, and the first shop in London to be run by a former slave, Charles Ignatius Sancho, before finishing in Archbishops Park for a group picnic.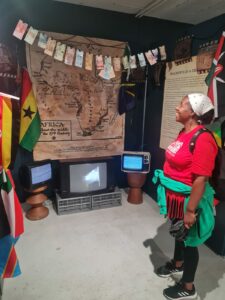 The Kiwanis is a worldwide foundation made up of enthusiastic volunteers committed to supporting children in poverty and vulnerable people.
Winston Mason, 61, helped to organise the circular walk in memory of his mother, Olive Campbell, who passed away aged 84 after being diagnosed with myeloma.
He explained: "In October 2019, my mother had a bad fall at home and was unable to get up, so my stepfather, Jocelyn, called me and we took her to the hospital to get her checked over. After doing blood tests, the results found that she had high levels of calcium in her blood, which led to her being diagnosed with myeloma."
Olive passed away in February 2020, shortly followed by Jocelyn, who passed away the following month. Although Olive's myeloma hadn't turned aggressive, Winston said that after researching myeloma, his mother had been experiencing some of the common symptoms for a while before she was diagnosed, such as bone pain in her lower back and legs, which she mistook for sciatica.
To encourage his group to get on board, Winston said: "I shared my mother's story with my local Kiwanis Group and asked if they'd help me fundraise for LMRUK. Everyone was really keen to get involved – it was fantastic!
"I learnt that others in the group had also been affected by blood cancer, so the thought of supporting research into more effective treatments to fight blood cancer spurred us on."
The twelve walkers, aged between 20 to 67, rallied together and encouraged friends, family and colleagues to donate.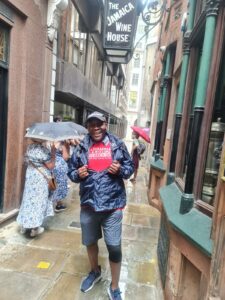 Winston is keen to raise awareness of the symptoms of myeloma to help others get diagnosed earlier; "We had a great response from passers-by who stopped us to ask who LMRUK is – after spotting our branded t-shirts – and why we were raising money for this charity. It started a lot of discussions which was a win for us!
"It was great to have everyone come together for a worthy cause, and we hope that the money raised will support vital research into finding a cure for blood cancer once and for all."
Dr Joanna Tilley, Operations Director at LMRUK added: "Approximately 6,000 people are diagnosed with myeloma in the UK each year with people often mistaking the common symptoms such as bone pain, fatigue or recurring infections for something else.
"At LMRUK, we're passionate about raising awareness of the signs and symptoms of the three main types of blood cancer, including myeloma, so people can get diagnosed earlier.  The generous money that fundraisers like Winston raise supports our mission of funding vital research into more effective treatments for blood cancer using stem cell therapies so we can help to protect the next generation.
"A big thank you to Winston and the Kiwanis London South East Group for their fantastic efforts!"
Discover all the ways you can fundraise for our charity here: https://lmruk.org/fundraising/.